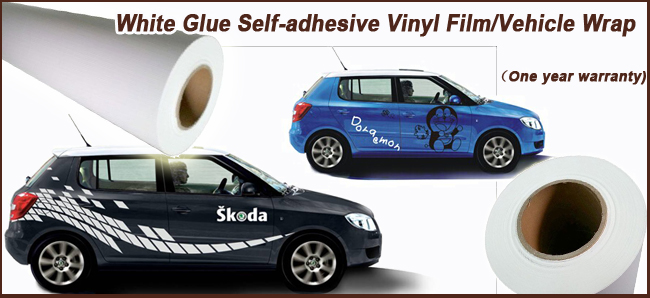 Characteristics:
• This Self-Adhesive Vinyl use the white glue.
• The surface film has the good performance of the ink obsorbing, can be applied to a wide range of inkjet printers.
• Use the removable glue, to ensure the cleanliness of the bottom paper and facilitate to the second use.
• Good digital and Screen Printing performance for outdoor signage display, vehicle graphics, etc.


Used for the wide format digital printing indoor and outdoor, the ECO solvent printing and screen printing, mainly used in advertising of the windows of the buses, taxis, subway and other means of transport, glass wall advertising, windows of shopping mall advertising.
The application of the printer types:
Solvent: Vutek, Noel, Scitex, DGI,Teckwin, Yaselan, Flora, Fitto,Infinity, GongZheng, LiYu.
ECO solvent: Mutoh, Roland, Mimaki and others.