The Products in US Stock Only Free Shipping to USA.
Canada and Mexico Customers need to pay the extra delivery charges, Please contact our customer service in advance.
Customers in Other Countries Please Click Here to Order:
/products/31088/11_quot_x_50_2_rolls_vacuum_sealer_bags_for_food_magic_seal storage.html

11"x 50' 2 Rolls Vacuum Sealer Bags for Food Magic Seal Storage
This bag material is designed for almost all vacuum sealers, Great for frozen seafood, meat, vegetables and many other items. This bag material will seal out freezer burn and extend the life of most foods in the freezer as well as the refrigerator or even dry storage. These vacuum Bags are all clear, they have textured patterns, one side smooth, second side rough. They can be used for multiple household uses.
They are FDA approved, BPA free.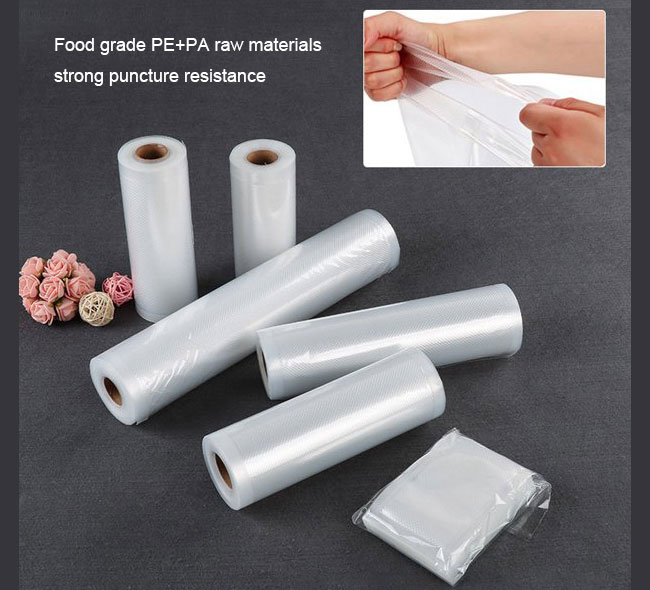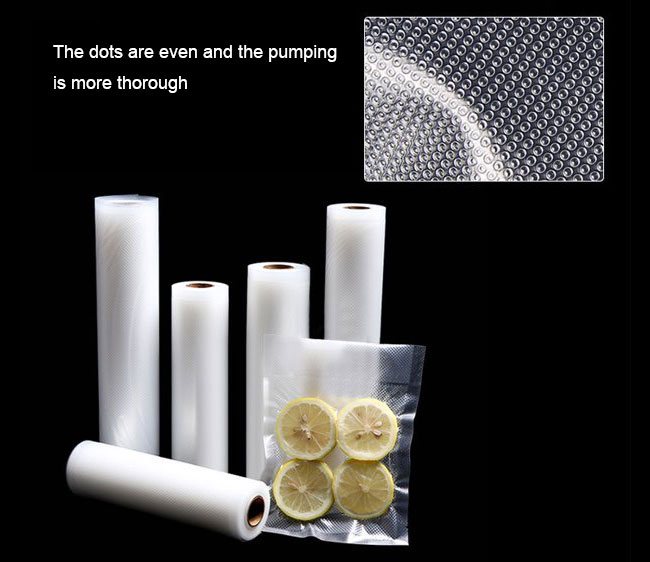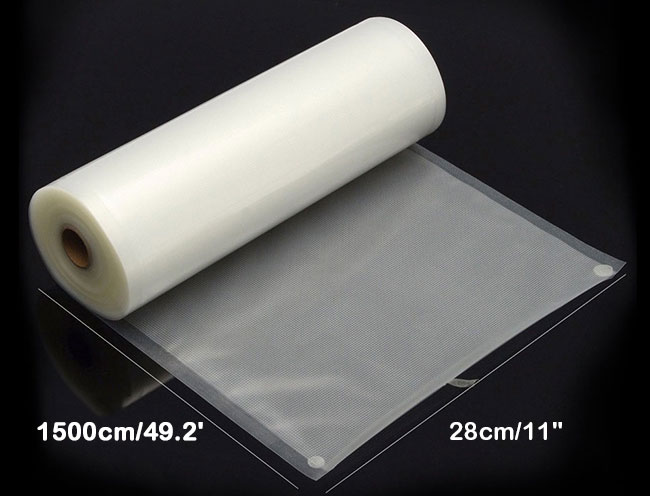 Features:
1. Transparent, non-toxic, tasteless food-grade material
2. Fresh keeping times, keep the smell, safety
3. Blocks moisture, oxygen, spoilage and odor.
4. Widely used for vacuum packaging food, tea, dried fruit, medicines, meat and anything you want to keep it as fresh as the day you pack it.
5. Applicable to a variety of models of vacuum sealer, sealing strong.

Product: Vacuum Bag
Type: Food Storage Bags
Material: PE+PA
Thickness: 0.19mm(7.9mil)
Size: 28cm x 1500cm (11in × 590.5in)
Package size: 29cm x 19cm x 9cm (11.4in × 7.5in × 3.5in)
Gross weight: 1.8kg(3.97lb)

Package Includes:
2 x 11in Vacuum Sealer Bags

Application: