K-1000C Program controller WS2812B, WS2811, APA102, SK6812, 2801 LED 2048 Pixels

Description:
- 32-65536 Gray,Support software GAMMA correction, support point, line, surface, rules and special-shaped process.
- The playback content is stored in the SD card. Up to 32 effect files can be stored in the SD card.
- The controller can be used in a single unit or in multiple cascades. The cascade uses photoelectric isolation: anti-interference and better stability.
- Supports on-board luminaires with 4 channel (RGBW) pixels or split into single channel point pixels,enhanced TTL and 485 differential (DMX) signal output.
- The test results of the controller are: 1. red, green, blue, white and black; 2, red, green, blue, white and black; 3 red, green, blue and white.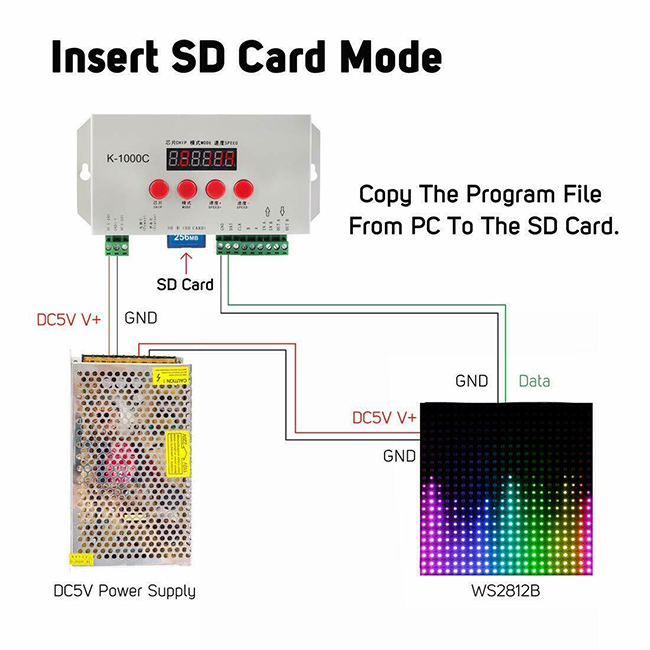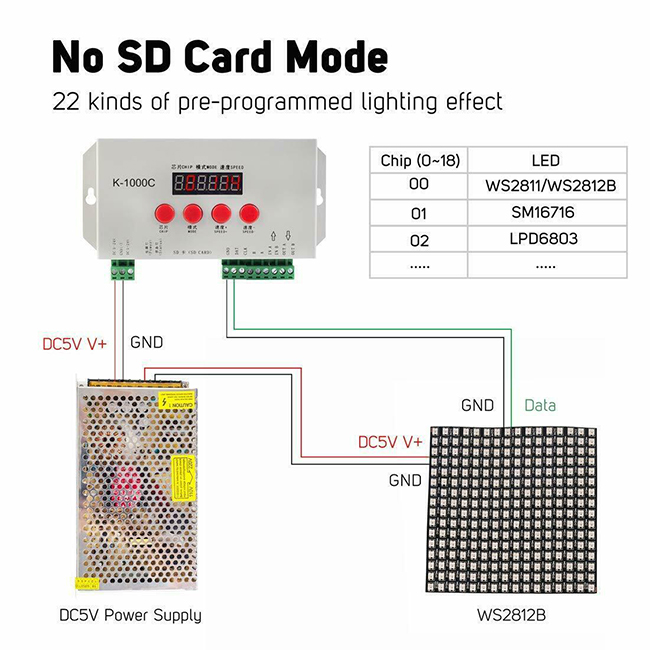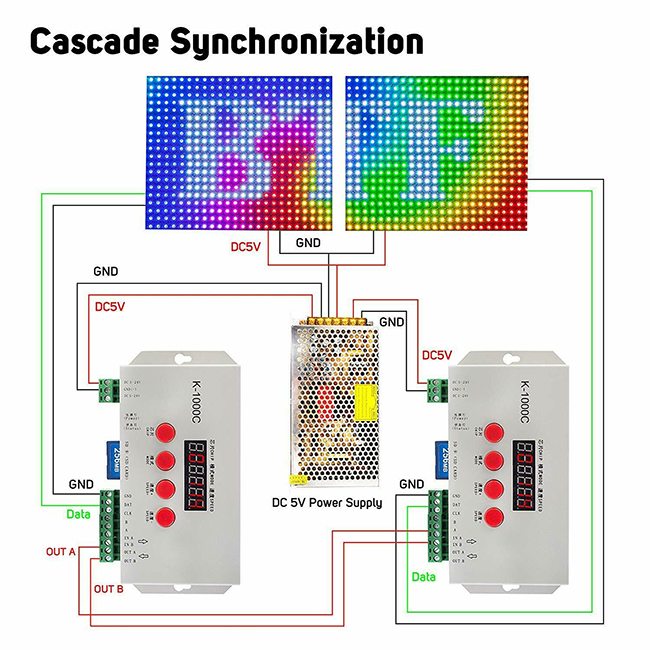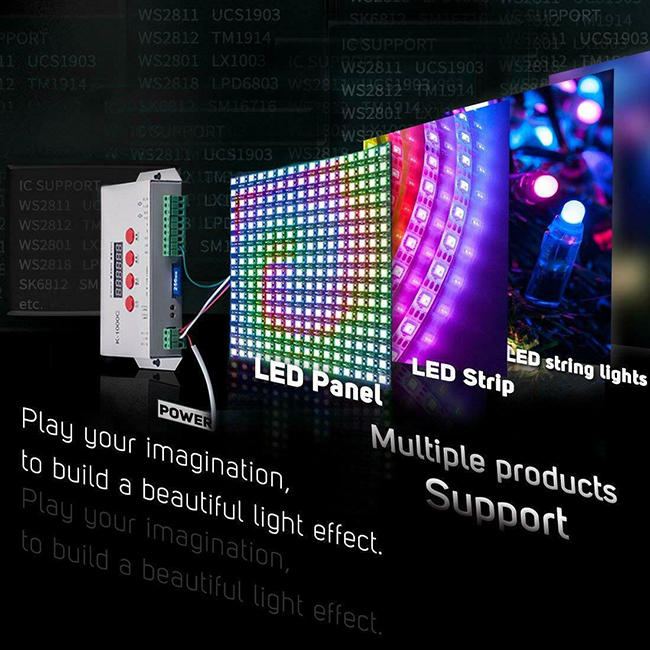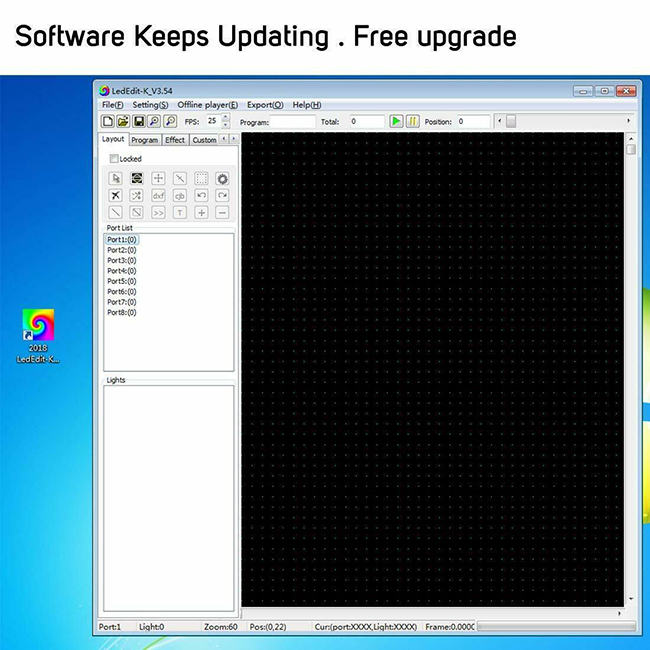 Specification:
- Material: Plastic
- Size:Approx.15.8 x 9 x 3cm / 6.22 x 3.54 x 1.18inch
- Operating Temperature: -30℃ - 85℃
- Working Power: DC 5V - 24V
- Power:2W
- Capacity:128MB - 32GB
- Store file:*.led
- Connection: 3pin

Package Includes:
1 Piece Controller
1 piece SD Card

Note:
The controller has 512 pixel pixels for speeds up to 30 frames per second, 1024 pixel speeds up to 25 frames per second, and 2048 pixel speeds of approximately 15 frames per second (the above parameters are based on 1903 protocol class IC data).
For example, different ICs will have differences)
The international standard DMX512 (1990 protocol) has a maximum load of 512 pixels. When the tape is loaded with the international standard 170 pixels, the speed can reach 30 frames/second, the 340 pixel speed is about 20 frames/second, and the speed is about 12 frames/second at 512 pixels.