24" (0.61m) Self Adhesive Sign Vinyl Sticky Back Plastic
Cutting Vinyl, also known as self-adhesive label sticker, is a composite material made of thin film as the fabric, with adhesive coated on the back and silicon coated protective paper as the backing paper. Because of its simple operation, it is widely used in the field of advertising. Applied to the acrylic plate/glass/metal plate/smooth wall, etc.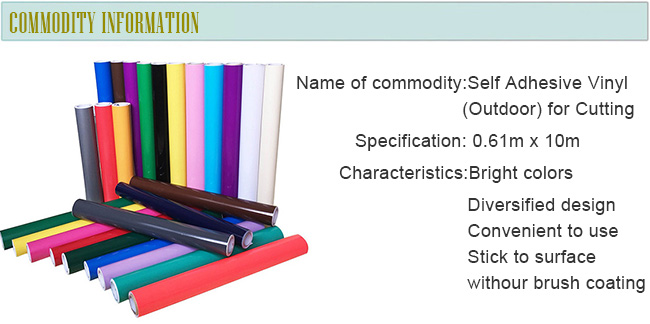 Features:
1. Waterproof, Antifouling, Stretching does not discolor
2. Smooth fabric, waterproof easy to scrub, and a wipe dry
3. Surface layer is thick and impervious to penetration
4. Good outdoor weather resistance, up to 2-3 year
5. Both glossy and matte
6. Diverse colors to choose.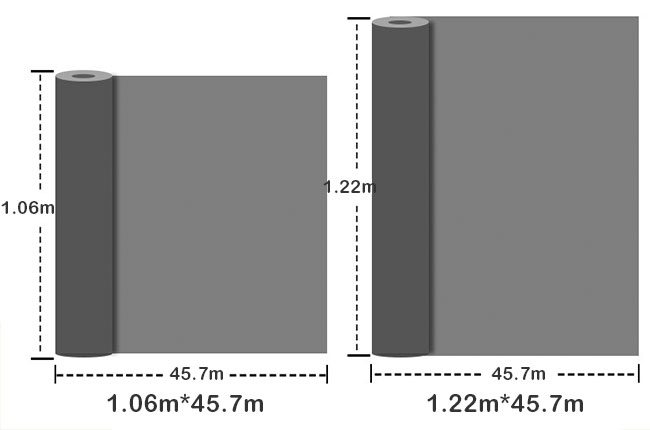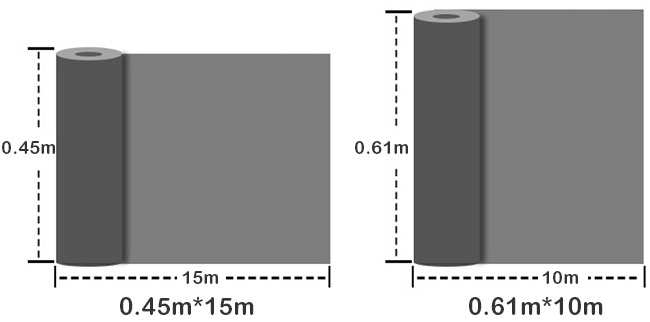 Description:
1. This one is opaque, without degumming, can maintain bright color after 2-3 years later.
2. Materials used for cutting plotter
3. Color: 74 colors to choose from
4. Specification: 0.61m x 10m(2ft x 32ft)
5. Film Thickness: 90 micron
6. Glue: 30u
7. Release Paper: 140g
8. Usage: Advertising, Sign Making, Promotion, Decoration, etc.