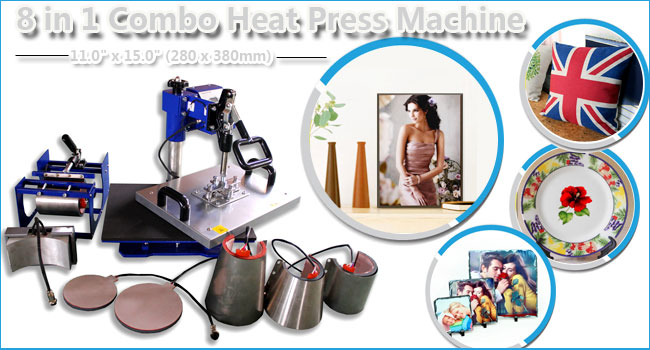 • Combo type, it could transfer images to T-shirt, mug, plate, cap and so on.
• Digital control ensures the high precision and sensitivity.
• The changing among the spare parts is available when necessary.
• High precise automatic digital tempreture indicator.
• Heating coil and heating panel are integrated, safe and durable.
• Issues with certain thickness can also be transferred.
• Adopting advanced technology and good material for better effect.
• Swing-away design and more even pressure guarantees your perfect printing.
• CE approved.

Description:
This Combo Heat Press Machine is consisted of 8 Accessories they are: T-shirt heating plate, mug heating plate(4kinds),cap heating plate and plate heating plate (two sizes).
This heat press machine enjoys multifunctions in one machine, it can be used for transferring on t-shirt, mug, plate, cap and so on. Moreover the heating accessory can be joined .It can swing-away 180 degrees and is convenient to take off the transferred materials and can be used for transferring on certain thick materials. You can replace the heating plate easily and conveniently without using any special tools.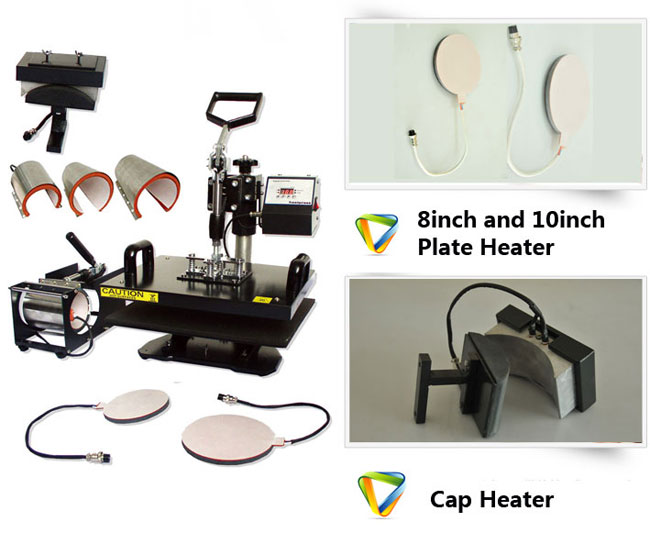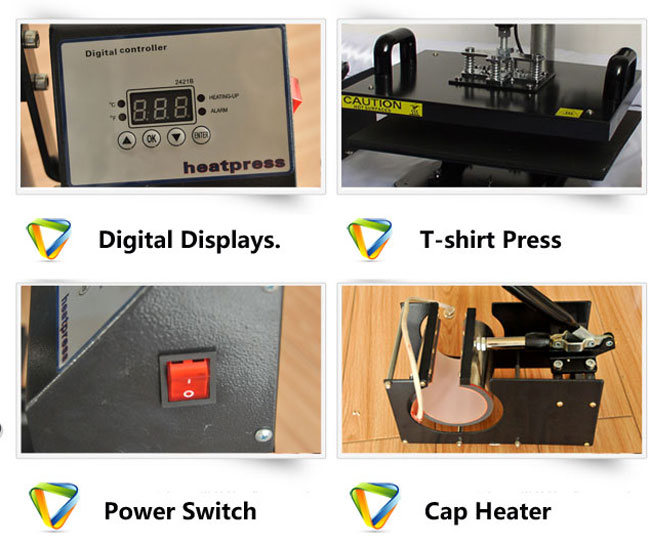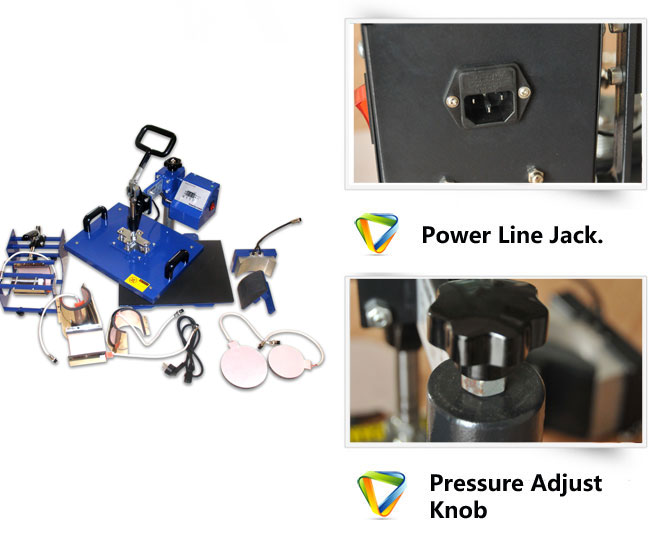 Warm Tips:
• Color of the machine is variable, and the color is random according to the ones in stock when you buy the machine. Certainly, you can choose the color we have made but need time to finish if it's not in stock. Also, you can customize the color you like but need extra cost and large order.
• Power: Flat Bed Machine: 1200W for 11.0" x 15.0" (280 x 380mm), Other Heaters: 450W.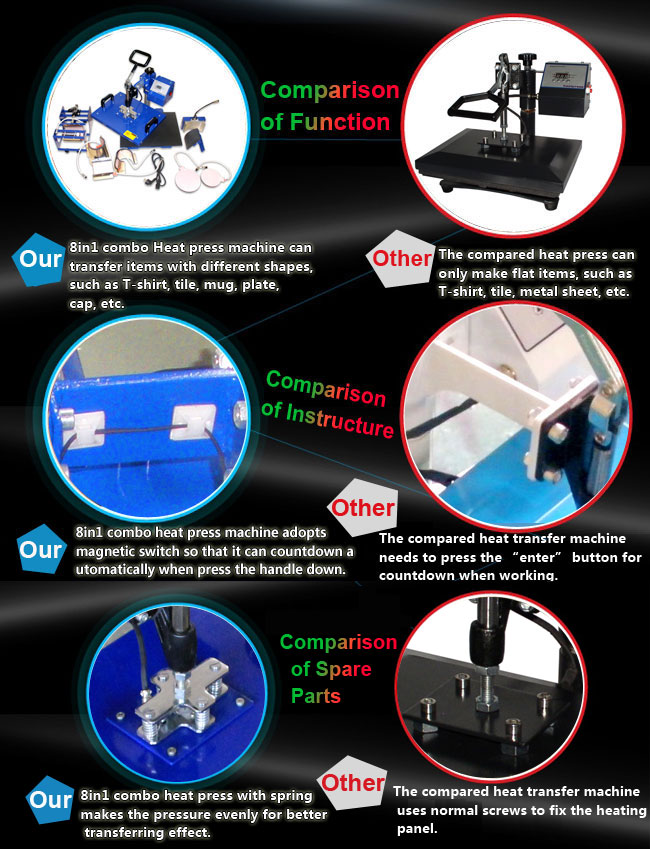 This combo Heat press machine is multifunctional type that is transferring images to T-shirts, caps, mugs, plates, mouse pad, tiles, pillowcase, rock photo, photo glass, etc.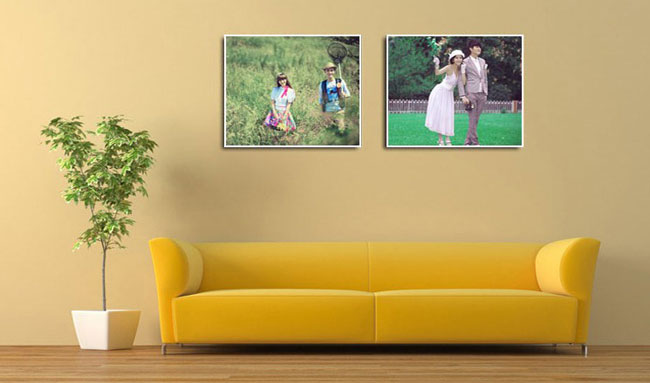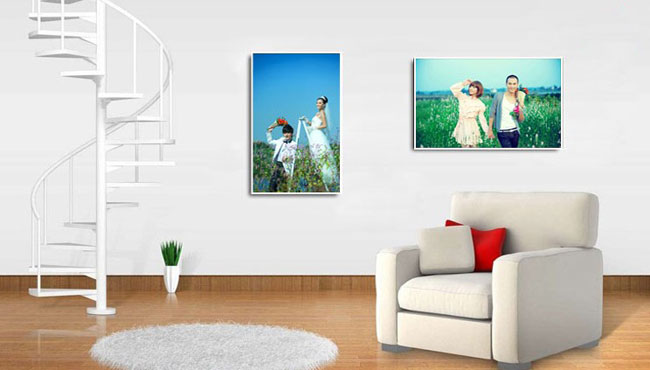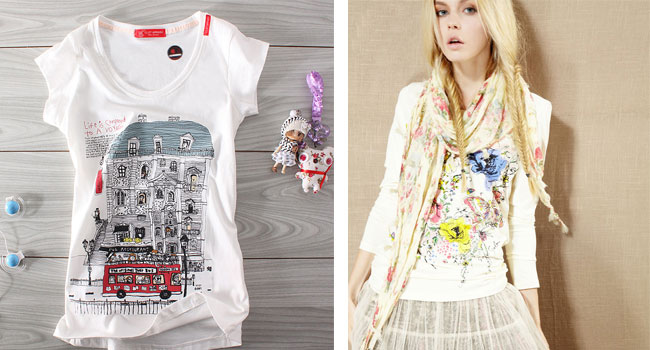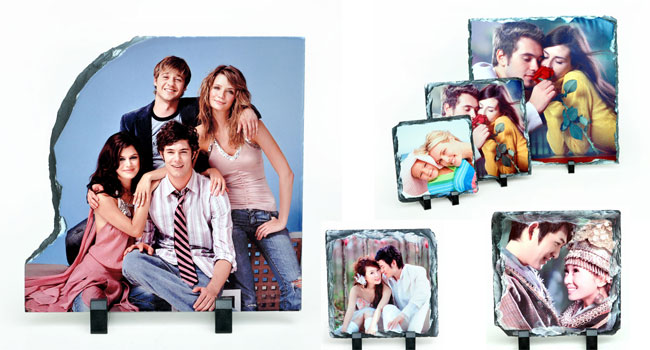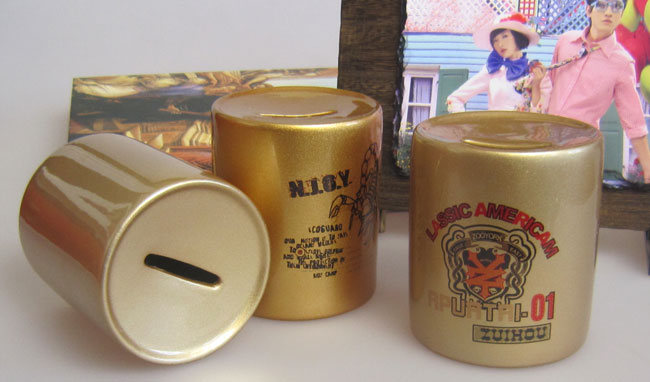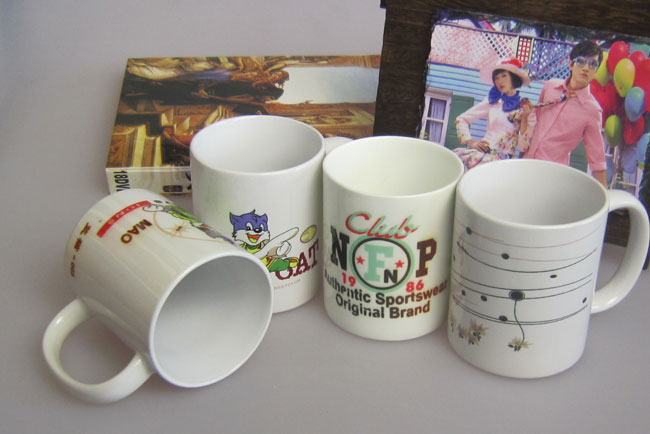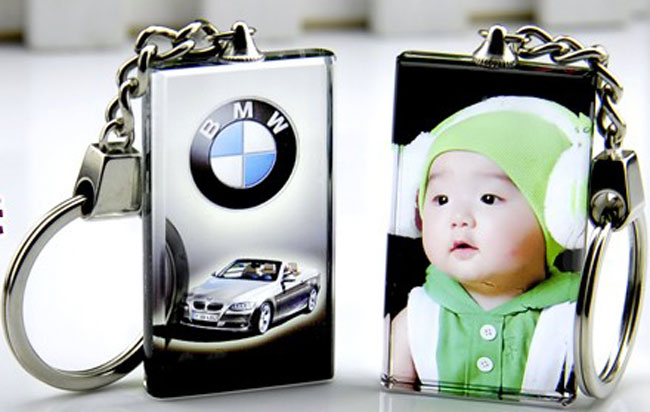 Heat Platen Test:
Each Single Copper sheathed heating rod is tested before it is cast in an aluminum alloy or Mica Sheet. These heating rods are comparable to those found in industrial ovens that heat up quickly, work efficiently and last many years.
Finished Machine Test:
1) Turn on the machine, let it heating up to 200 degree Celsius.
2) Keep the temperature stay at 200 degree Celsius for at least half an hour.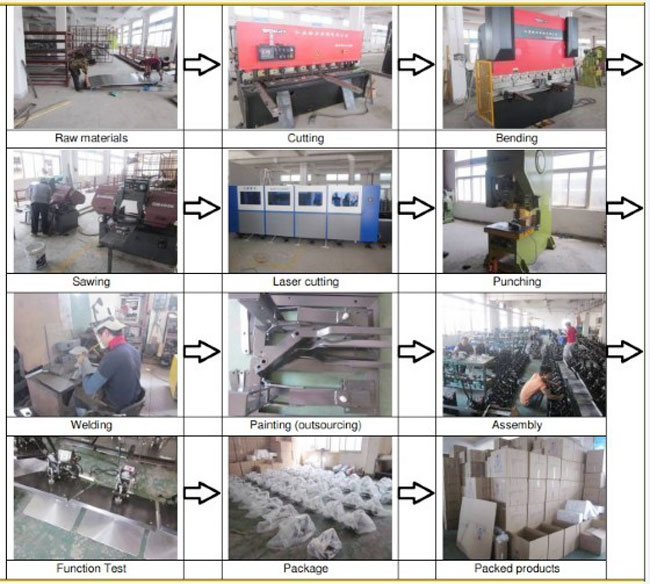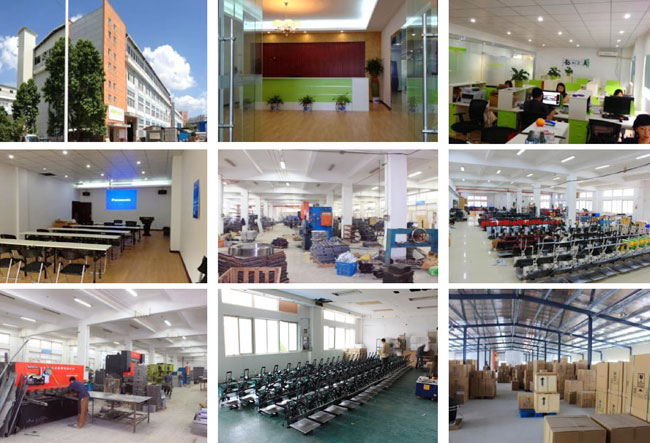 Quality Instructions: