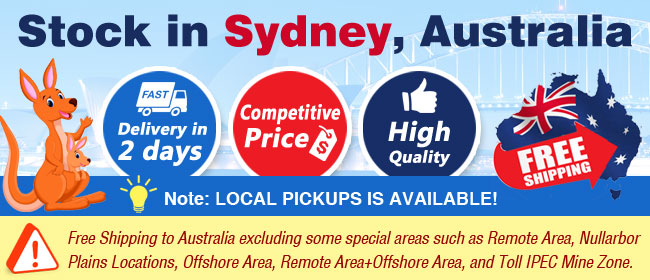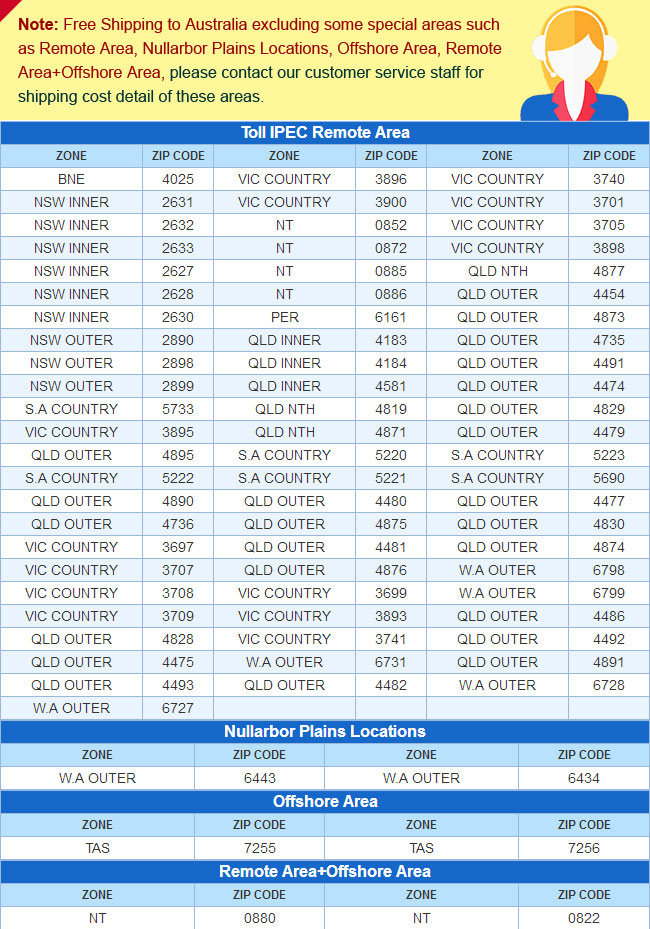 4 Color 1 Station Silk Screen Printing Machine 4-1 Press DIY T-Shirt Printing with Easy Adjusting System
This economy table top press is one of the most inexpensive ways to get into professional quality t-shirt printing. With 4 colors on a rotary head, you can quickly and easily provide customers with high quality, multi-color designs, with consistent prints. Heavy duty steel construction ensures a long life for this press, and maximum profits for you. Its compact size allows for it to be set up nearly anywhere you have access to a table, or even print from the floor in your own house. Add in a flash-cure unit and you can be printing fast! Includes a 20" x 24" square platen. Heavy duty magnet secures screens in upright position when not in use. Removable platen allows for easy change for sleeveboard, legboard, child sized boards and other attachments. Pre-drilled holes allow you to easily secure press in place on a table. Great for start-up shops or hobbyists who are looking to step up from a simple Hinge-Clamp set-up or 1 color 1 station press to provide multi-color work for their customers.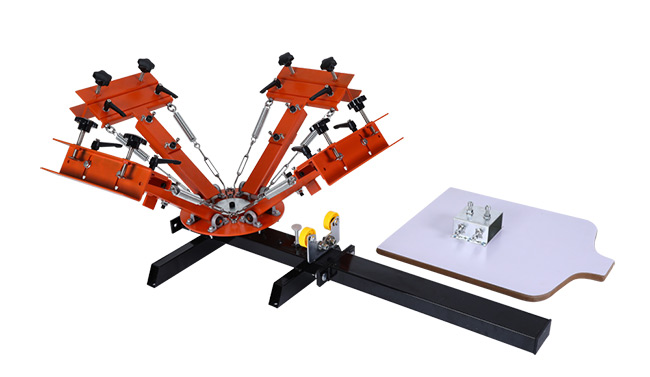 Characters and Feature:
1.The chuck of the screen frame can rotate at 360 degree.
2.Each screen frame's fixing device is equipped wth adjustable height chuck positioning knobs and adjustable height knobs when lift up the acreen frame.
3.According to the weight of the screen frame, spring tension can be adjusted by the basket screws to achieve balance.
4.The pallet is connected with the pallet arm by braket, it can move around 10cm (4 in) from front to back.
5.This machine is combination structure, small size, and it is more suitable for transportation; According to the installation diagram and configuration installation tools can install the machine.
6.The machine adopts advanced electrostatic spraying process, various parts using stainless steel, aluminum alloy, nickel and zinc plating technology. They are corrosion resistance, no fading, easy to clean, maintain color and finish for a long time, and it can use for a long time with no rust.
7.All machines are configured with a full set of tools to install the machine; There is no need to prepare for other tools to complete the installation; Equipped with installation diagram and the packing list, parts installation location is very clear; All machines are configured with installation CD and operation video, it is more convenient for the user to install and use the machine .There are still spare parts in the box for users to change.

Detail: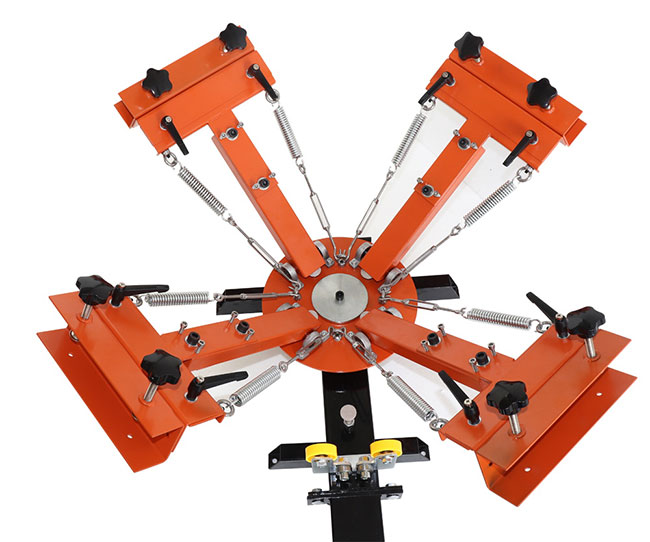 Newest Design:
Simple, but rational and more practical constructions Table type and combinatorial design saves place and convenient for transportationDetachable shirt boards Roller Position locking for accurate color registration Adjustable double-spring devices are available for screen frames of different weight Includes a full set of installation and maintenence tools.
That is newest design, the improvement machine makes the screen stencil and shirtboard joint in line more easy, besides, the handpiece and rack have welded the metal bar, which makes the machine more stable.

Application:
Printing onto clothing (especially for T-shirts), woven fabric, metal, paper, copybook, plastic, circuit board, wood, glass, ceramic tile, leather and other plain printing substrates. This makes it especially suitable for small businesses as well as individual printing shops.
Note: The screen frames are not included with the 4 color 1 station screen press.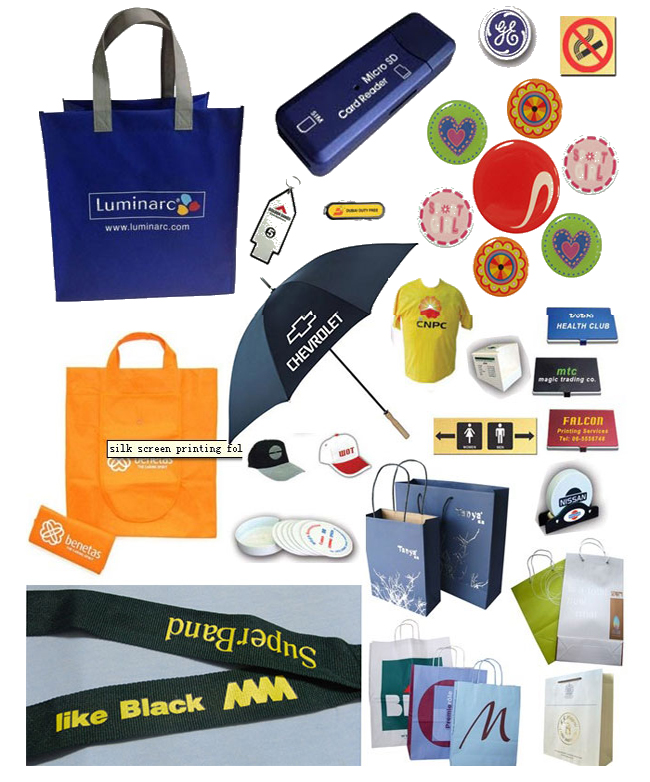 Specification:
Machine size: 54x32x8.3" (138x81.7x21cm)
Platen size: 21.7x17.7" (55x45cm)
Max Frame Size: 21.7" x 23.6" (55 x 60 cm)
Printing pallet materials: HDF (High Density Fiberboard)
Max Screen thickness: 2" inches
Net weight: 32kg

Screen Printing Solution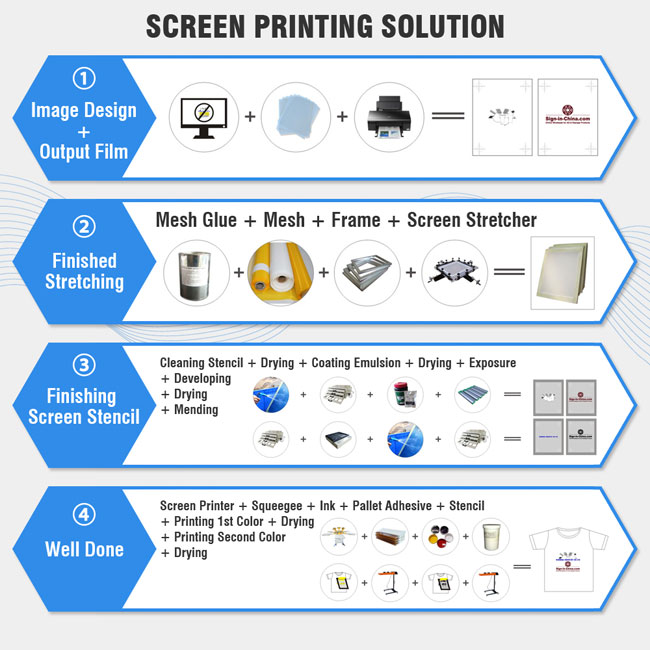 Package:
Packing size: 62x60x28cm
Gross weight: 36kg

Process: