Qomolangma 55in full-auto wide format roll to roll top heat assist laminator and mounting machine. No wrinkle, no silvering, no slidding!
Equipped with heat on the top roller to activate the adhesive on your pressure sensitive lamination film, you can rest assured that you will achieve the perfect finish every time.
3 years warranty!!
WA series designed for wide format laminating or mounting application use. Entry level Full-auto roll to roll model with metal sheet construction.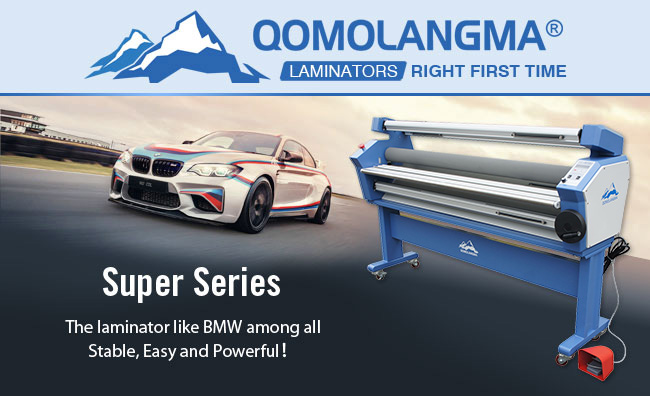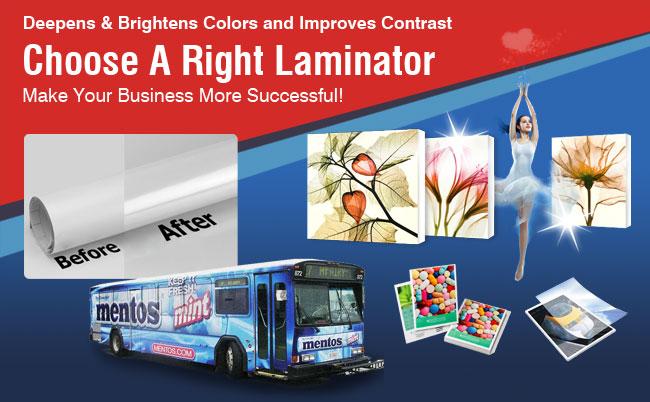 Used for:
A perfect fit for entry level customer, who is looking for an affordable and professional cold laminator for projects. This new model can be widely used for pre - masking vinyl graphic, mount prints on substrate, over laminating inkjet prints and so on.
Cold roll laminators are the perfect option for someone looking to enter the wide format graphics market. Equipped with all of the features needed to produce most applications, Qomolangma cold roll laminator promises quality, performance and safety – at an affordable price.
• Great for mounting prints to boards
• Over laminating digital prints
• Applying application tapes, applying double side adhesives and vinyl
Remark: Trimmer cutting function for your option, if you want this function, please choose "with trimmer", The machine will be equipped with four knives

Features:
• Good color reducibility and light transmittance, free of bubbles and snowflake point!
• Free heavy duty floor stand with caster wheels
• Laminates graphics up to 55in wide
• Drop in type interchangeable 3 inches aluminum shaft
• Manual nip adjustment up to 1.38 inch for handling of most substrates
• 102mm (4in) bigger rollers for best quality laminating control
• Safety eyes for increased operator safety
• Foot switch for hands free operation
• Removable front worktable for easy film setup
• Adopt new - style aluminum alloy supporting roller.
• One side hand crank lift up system
• Button type control panel
• Variable speed control
• Forward and reverse direction control
• E-stop and photocell installed for safety
• Both auto and foot pedal switch mode
• Removable pressure plate
• Stand assembled at customer site

Specification:
Electrical Requirements: AC110V / 50 - 60Hz, AC230V / 50 - 60Hz
Heated Rollers: Heat Assist
Maximum Roller Temperature: 140F (60C)
Maximum Speed: 19.685 ft / min (6m / min)
Maximum Substrate Thickness: 1.38in (35mm)
Maximum Working Width: 55in (1400mm)

Usage:
Detail Pictures: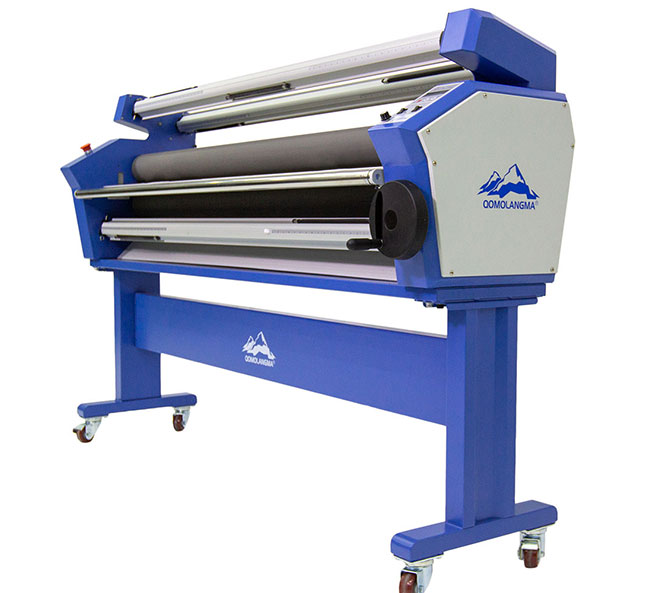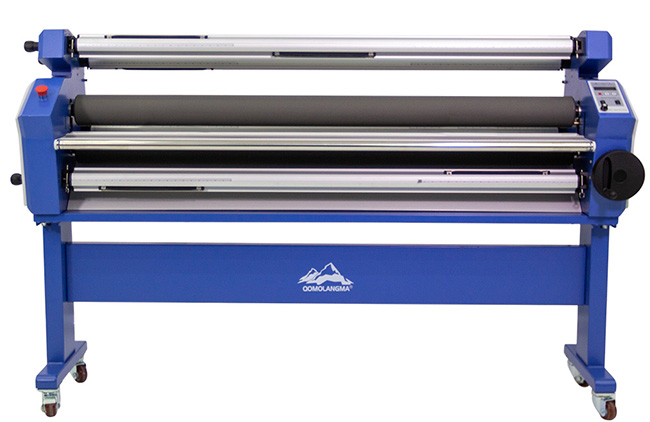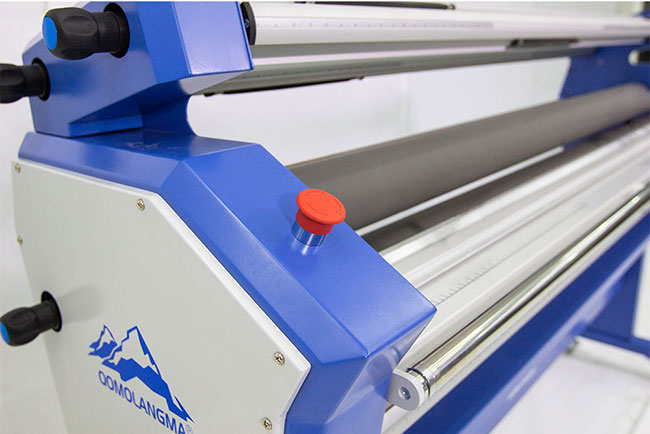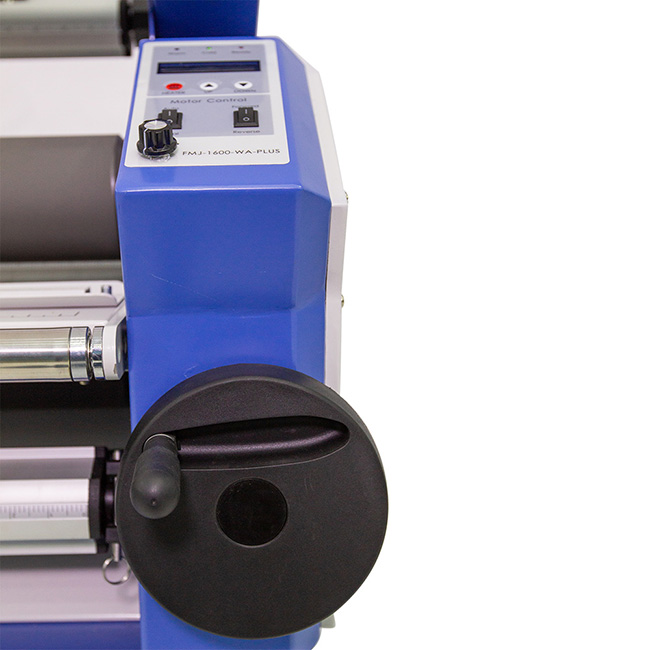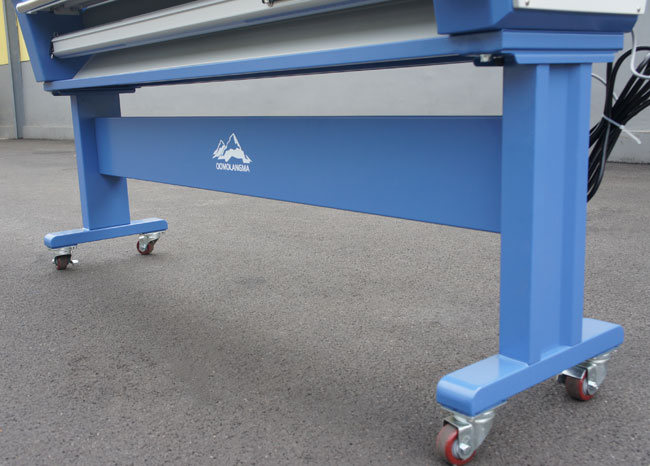 Note: please contact customer service to purchase the cutter in the picture below




QOMOLANGMA BRAND STORY: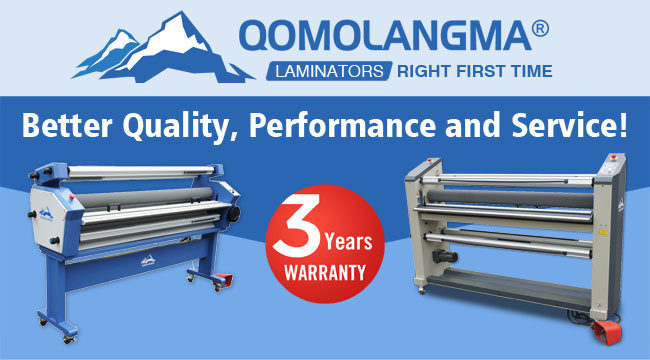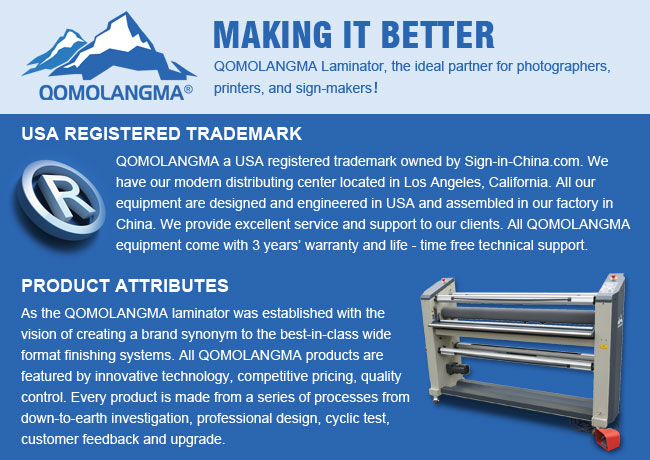 Qomolangma Laminator's Advantages:
Hand crank and electric lifting: compared with pneumatic lifting structure, the roll parallel setting is more stable, meet the needs of high end customers with high laminating quality request, and there are fewer after-sales problems;
Rubber roller: the original raw rubber roller has good elasticity and durability compared with the recycled rubber;
Mechanical installation: the sheet metal is cut by laser to ensure the correct installation of the mounting hole, so as to ensure that the unwind/rewind shaft is parallel and finishing lamination is without wrinkle and air-bubble;
Electric wiring: the design of electrical structure is humanized and easy to operate.

Application:
Sign & display, window graphics, banner, poster, POP, vehicle wrapping, wallpaper, cutting sheet sticker, labels & decals, proof, POS display, package, sign board, flyer, document finishing, floor graphics, rigid and flexible indoor displays, board and many more.



Package: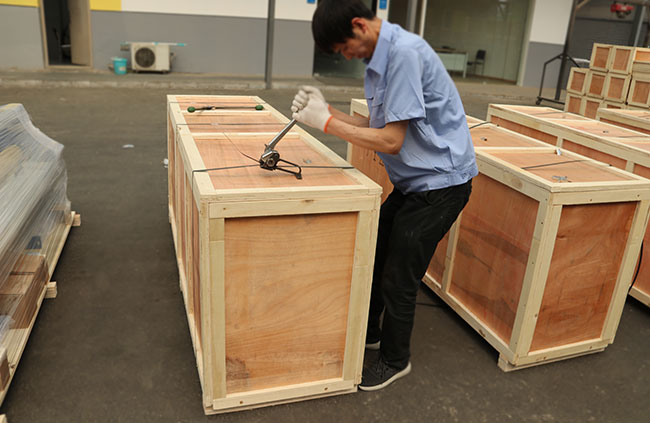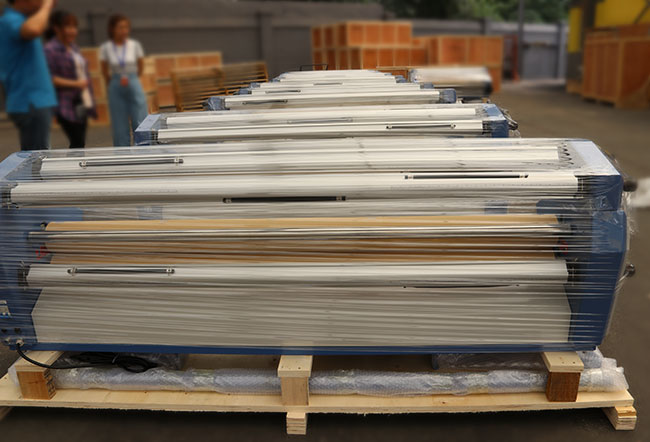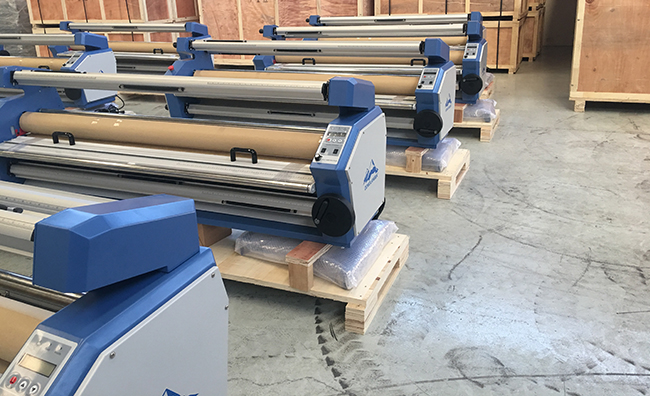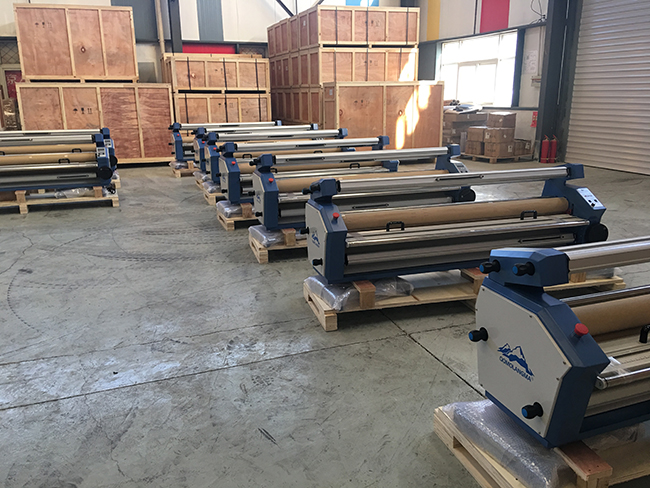 Exhibition Gallery: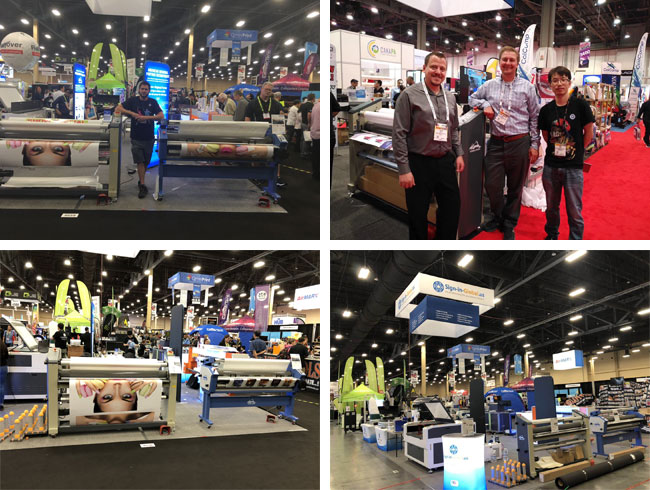 1. I don't know this website well, how can I trust you?

Sign-in-China.com has launched online bussiness for 6 years who already has established customers over 120 countries and areas. We are the lifelong member of ISA and SGIA, and the verified user of PayPal as well as approved by BBB certification.

Learn more about us from the following links:

19th Reklama Pholygraf Trade Fair 2012

ISA International Sign Expo 2012

Exhibition of International Trade Fair for Visual Communication, Technology and Design in Düsseldorf, 2011




Buyers say:

Jackson, Andy and David from UK

Adam Fernanders from South Africa

Adam Fernanders from Australia
2. Not clear about the Price Policy of Sign-in-China.com?

a) The Stepped Price
According to the different procurement quantities of customers, Sign-in-China.com formulates different price levels for commodity. Hence, your purchase price will be ultimately attributed to the procurement quantity.
The Stepped Prices shown on the product page is as following:


b) Trial Order Price / Sample Price
We offer free samples or some lower priced products(the product price plus shipping cost only)for our customers easily to experience our products and services from purchasing.
For details, please click:
https://www.sign-in-china.com/product/sampleproduct.html

c) Limited Time Offers
Every Tuesday Sign-in-China.com releases the latest products for Limited Time Offer, and after one week, the original price will be recovered. We sincerely expect your timely attention to the discount activities of Limited Time Offers on Sign-in-China.com.
For details, please click:
https://www.sign-in-china.com/product/discount.html

d) Flash Wholesale
Every Monday Sign-In-China.com and cooperation factory jointly campaigns the Flash Wholesale products for bulk purchase customers, and after a week, the original price will be receovered. We sincerely expect your timely attention to the preferential activities on Sign-In-China.com.
For details, please click:
https://www.sign-in-china.com/product/featuredproduct.html

e) You decide the prices for Bulk Orders
If the commodity quality you choose beyonds the quantity of fourth step price on Sign-in-China.com, or if you think the website stepped prices don't meet your bulk purchase demand, you can use our "Make Offer" service on Sign-in-China.com to fill out your planned purchase quantity and target price then submit as a Bulk Order, for which we will review and endeavor to realize the deal with you.
If you need bulk order , please enter here to Make Offer:

3. How to pay? Can I use credit card?

You may use the following methods of payment: PayPal online payment, PayPal direct payment, credit card (through PayPal gateway, some areas may be restricted), bank transfer, and Telegraphic Transfer (T/T) payment.
For details, please refer to the following:

a) PayPal online payment
https://www.paypal.com/webapps/mpp/buying-online

b) PayPal direct payment (our PayPal account: lyh@chinasigns.cn)
https://www.paypal.com/webapps/mpp/make-online-payments

c) Credit card payment (through PayPal gateway, some areas may be restricted)
https://www.paypal.com/us/webapps/helpcenter/article/?articleID=94038&topicID=11500008&m=TTQ

d) Bank transfer
https://www.paypal.com/us/webapps/helpcenter/article/?articleID=94040&topicID=11500008&m=TTQ

e) Telegraphic Transfer (T/T) payment
(1) Place an order
(2) Get the bank account information of Sign-in-China.com
(3) Make the payment at the bank, and get the Payment Receipt
(4) Send the Payment Receipt to service@sign-in-china.com
(5) Receive the Tracking Number of your order
(6) Wait for your order.

Bank transfer payment information:

BANK NAME:HONGKONG AND SHANGHAI BANKING CORPORATION LIMITED
BANK ADDRESS:ROOM 2105, BJ1038, TREND CENTRE, 29-31 CHEUNG LEE STREET, CHAI WAN, HONG KONG.
BANK SWIFT CODE: HSBCHKHHHKH
BENEFICIARY NAME: CHINASIGNS INFORMATION (HONGKONG) CO.,LTD
ACCOUNT NUMBER: 801165036838
4. Is it safe to pay online? Will it occur any security problems concerning my personal information?

PayPal, one of the faster and safer ways to pay and get paid online, has worldwide 113 million active accounts, and supports 190 markets and 25 currencies. As a result, PayPal enables global commerce. For details:
https://www.paypal.com/webapps/mpp/paypal-safety-and-security
5. Why did my PayPal payment fail?

The main reasons of failures and solutions:
a) Confirm if your credit card requires verification:
https://www.paypal.com/us/webapps/helpcenter/article/?solutionId=10568&m=SRE
b) Confirm if you have exceeded the limitation of maximum amount
https://www.paypal.com/us/webapps/helpcenter/article/?solutionId=11516&m=SRE
c) Confirm if you have any other restrictions
https://www.paypal.com/us/webapps/helpcenter/article/?articleID=94053&m=SRE
6. How can I know if it is paid successfully?

We will send you a payment confirmation email upon receiving your payment, and your purchase order in "My Account" will be categorized as "Paid". If you use check or Telegraphic Transfer (T/T) payment, we will change the status of your order until your payment confirmed , and then we will send you the conformation email.
7. How long can I receive the items?

Normally speaking, we will spend 1 or 2 days to prepare the order and if it requires longer time, we will inform you as soon as possible. The general shipping time will be 3 to 7 days. Therefore, under normal situation, you will receive the items in 4 to 9 days.
8. How to receive my order ? Is it safe during shipping?
9. How to obtain the tracking number of shipment? And how to contact the carrier (express delivery company)?

We will send you the tracking number after shipping your items, hereby please keep on checking your email.
10. How to return items and how about the warranty?

For details, please click the following links:
Changes & Returns: https://www.sign-in-china.com/info/ChangesandReturns.html
11. If I still have questions to this product, what shall I do?

Please click on the product page and submit your questions, we will reply you as soon as possible.
12. How to change my shipping address?

You can change your shipping address on the confirmation page of your purchase order.