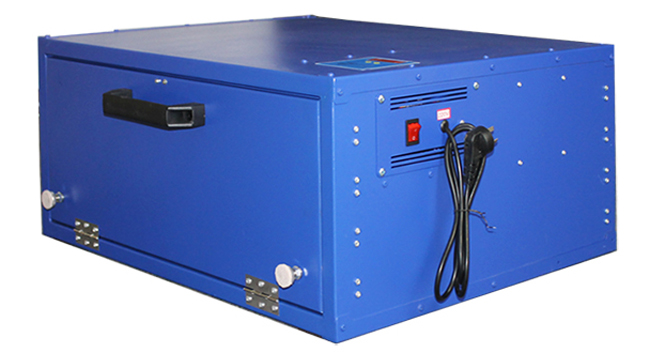 Screen Drying Cabinet
Screen drying cabinet is an important tool in Screen Printing. Several procedures need a screen drying cabinet like degreasing screen, coating emulsion, coating hardener and washout and so on.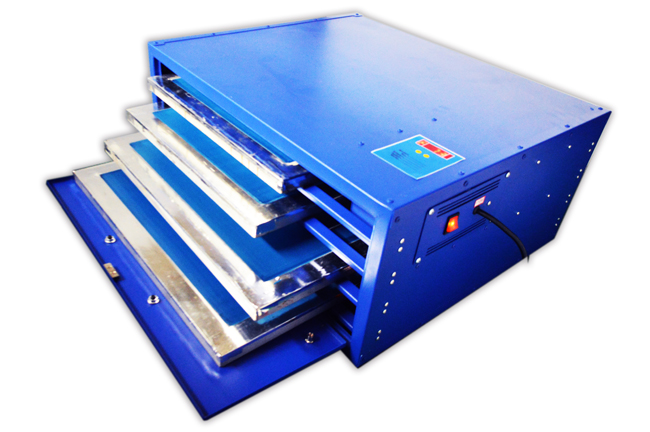 Features:
1.The machine adopts the safest, the best technology plane of the carbon fiber heating plate, sheet of the heating and temperature more uniform; The heating plate use environmental protection material of epoxy resin, resistance to water, oil, pulp, it can be scrubbed, easy to clean; If body touch the bad part of the heating plate, no leakage takes place, at the same time it also won't affect use. Normal service life is more than 10000 hours.
2.Installed the silent axial flow fan in the cabinet to make the circulation of the hot air in the cabinet, and it can make the temperature in the cabinet to be the same. The fan can be normal used more than 10000 hours.
3.Four shelves design, this machine can place 2 pieces screen frame with od 23 x 25 inch (62 x 58cm) at the same time; 2 pieces od 22 x 23 inch (55 x 58 cm).
4.The machine adopts CNC processing, ensure the body sealing and be away from light.
5.The total power of the machine heating plate is 800 w, after setting the temperature, the machine will turn on automatically according to the set temperature, power application, more energy saving province electricity; it is more energy-saving than others.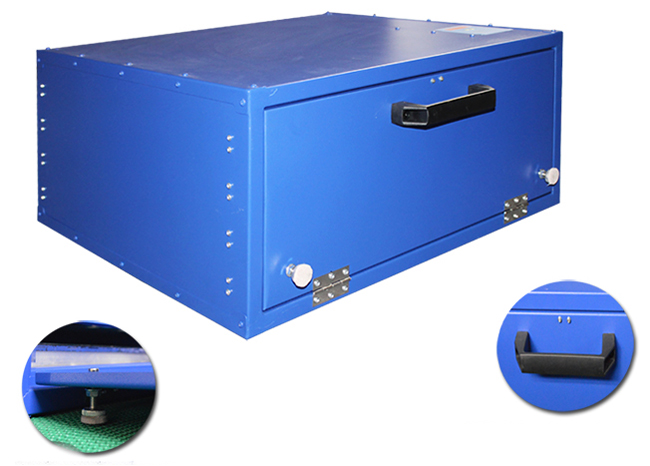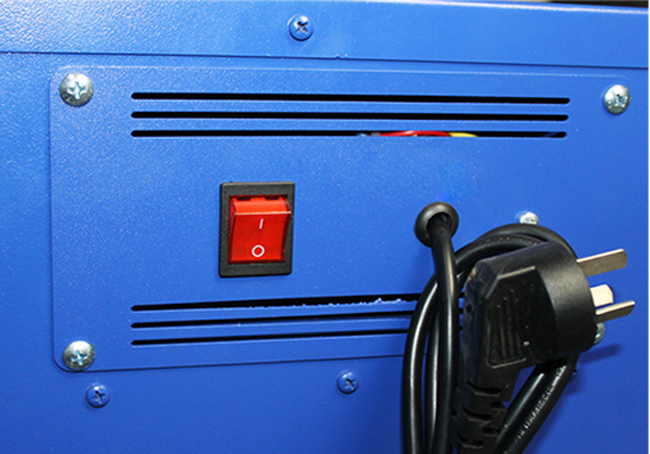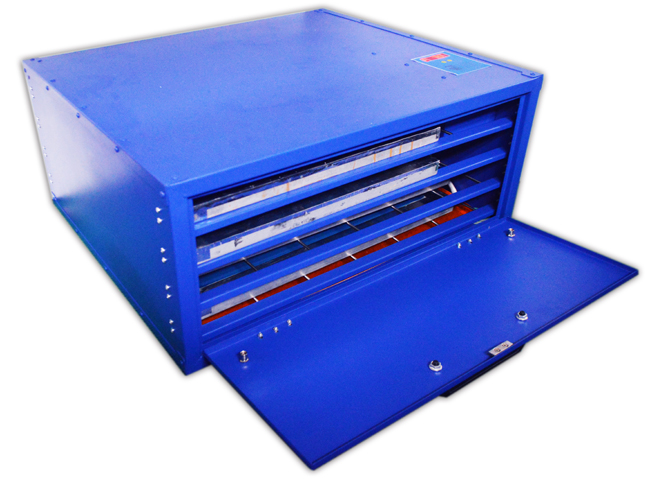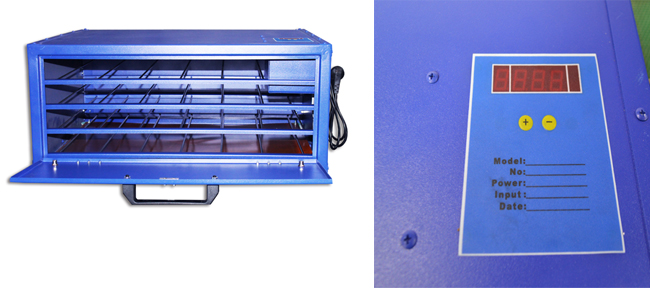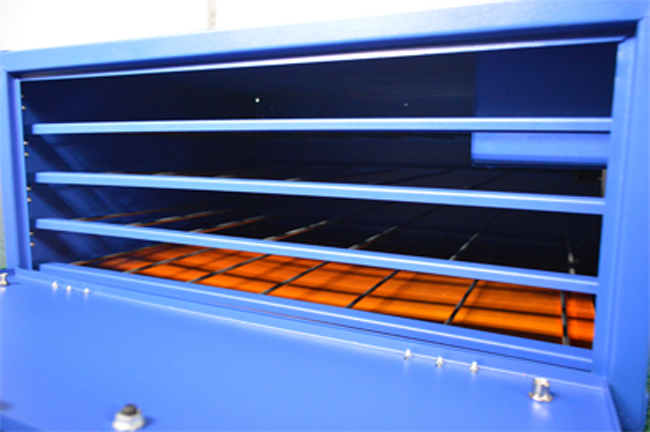 Parameters:
Voltage: 220V/110V
Power: 800W
Max frame size: 25"x21"x1.8" (64x53x4.5cm)
Max. amount of drying plate: 4 pieces
Highest temperature:126℉(52℃)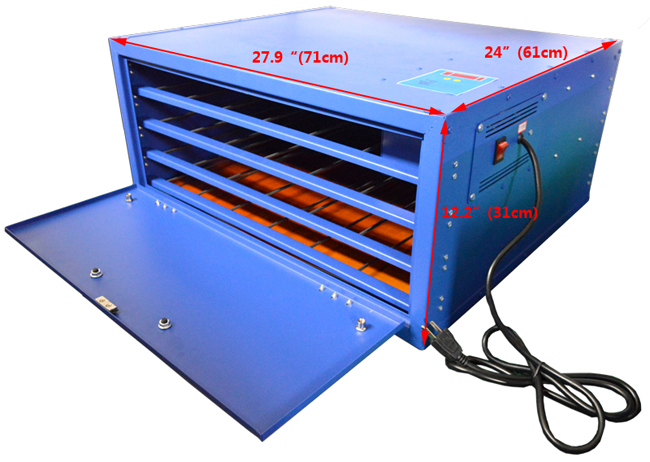 Instructions:
1.Turn on the switch; then the machine will indicate "F000" and the air fan works automatically.
2.Press "+" until to "F070' .
3.Place thermometer probe on the third drawer; Check the temp after ten minutes.
4.If the temp is not right in your need, you can adjust the meter to "F080" or "F090" to increase temperature or adjust the meter to "F060" or "F050"reduce temperature.
5.After adjusting the available temp, the machine will automatically save and memory your set data.
6.Take out the thermometer probe and finish the set.
7.It is normal that the "F" or "O" displays alternately when the machine is working.

Tips:
1. According to the heat resistant temperature of silk screen, the highest temperature of this machine is 126℉(52℃).
2. Under normal conditions, 126℉(52℃) is appropriate for drying screen mesh.
3. It will indicate the last set parameters while used again because of its automatic data memorizing functions of the equipped intelligent temp controlling system.
4. Reference date: When the temperature is 126℉(52℃), drying the screen coated with our photosensitive emulsion for only one layer takes about 2mins. Drying screen without photosensitive emulsion takes about 1min. Please take it in reference while using. 4.5 Kilograms.