• 1 (44mm) button maker+1pc circle cutter+1000pcs 44mm badges.
• Button maker is smart, light weight and no need power.
• Fast slide track operation and it's available to change mold.
• It's convenient for the new operator.

Description:
The Badge Making Machine is used to make round badges with diameter of 44mm. It has a variety of options you can to choose. By just adding the necessary Accessories you can make different sizes of badges or key-chains, etc You can print pictures, photos or portraits, put the pictures on the surface of badge, and adding coating and then press it with the badge making machine. The finished products are personalized, beautiful and modern.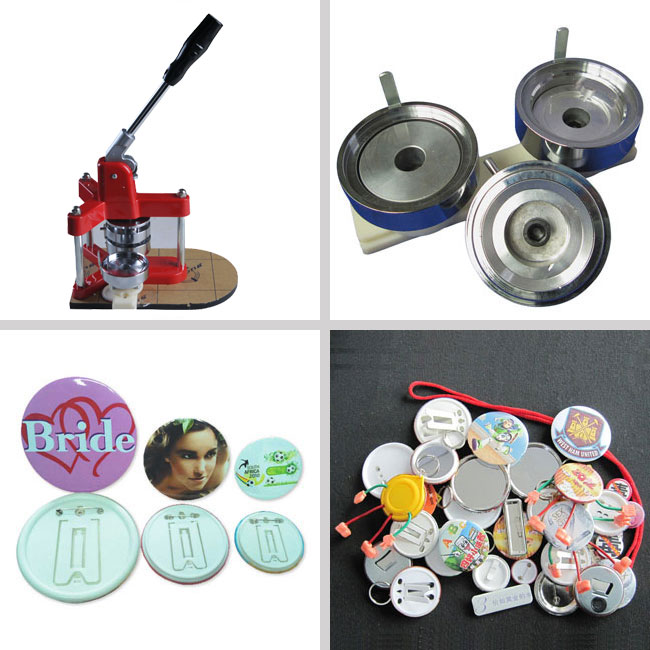 Personalized badges are used for:
• Christmas gifts
• Tourist souvenirs
• Personalized birthday gifts
• Advertising promotion souvenirs
• Personalized gifts for family or friends
• Ornaments for clothes, bags and key chains
• Symbolizes for schools, organizations, communities, and enterprises etc.

Package:
Packing Size: 19.69" x 13.78" x 13.78" (500 x 350 x 350 mm )
Gross Weight: 30.87lb (14kg)