Ving 67" Stand Frame Full-auto Single Side Wide Format Hot/cold laminator with Stand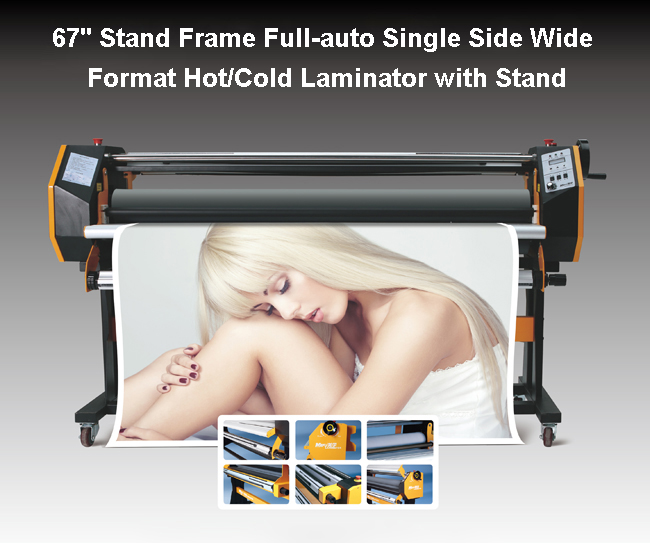 Description:
MF1700-F1 is a 1.72m/67 wide format full-auto hot and cold laminator designed as an inexpensive option for a wide range application.An ideal laminating solution for Use matte or gloss thermal films can save your cost during hot lamination. The numerous features included with the 64in wide format MF1700-F1 hot and cold laminator make it so easy to use finishing becomes one person.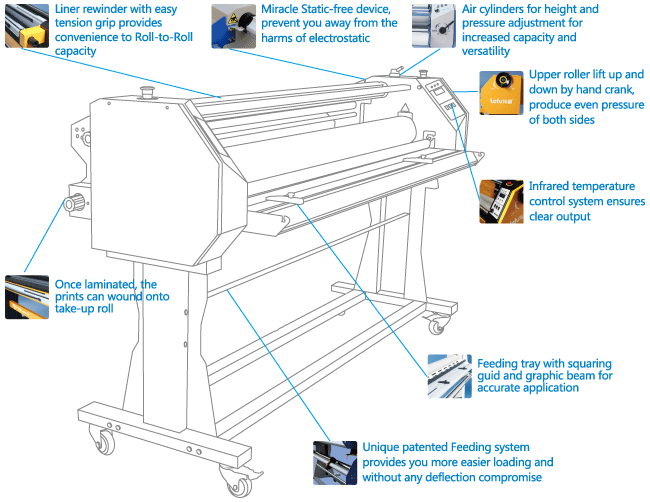 1. Upper roller lift up and down by a hand wheel ensure even pressure.
2. Roll with self-locking mandrel provides easy loading of your prints of both sides.
3. Once laminated, the prints can wound onto the take-up roll.
4. Fully adjustable fraction of rolls through ension grips.
5. Thick pivoting feeding tray with round edge to avoid damage to prints during lamination.
Specification:

Max laminating width
1630mm / 64in
Max laminating thickness
23mm / 0.9in
Type
Hot and Cold
Speed
Up to 7m/min
Max temp
120°C / 248°F
Pressure/Height adjust
Lifting link
Heated method
Infrared
Roller
Silicon
Roller diameter
130mm (5.12in)
Preheating time
10-15 min
Power input
2200W
KW/H
0.8-1
Volt
AC220V, 50hz, 10A
AC110V, 60hz, 20A
Dimension
85.6" x 29.2" x 23" (2140 x 730 x 575mm)
Emergency button
2
Laser eye
Yes
Machine Color: Green or yellow.We will send machine randomly.

Optimum performance:
• High quality silicon rubber roller for better applications.
• Adjustable settings for increased capacity and versatility.
• Fast processing with a speed up to 7m/min.
• Unique anti-tilt and anti-fold system ensures clear output.
• Hot & Cold lamination.

Ease of use:
• High release silicon rollers for easy cleaning.
• Simple film tension adjustment.
• Light weight drop-in supply shafts with auto-grip for easy loading.
• Roll-to-roll operation capacity.

Safety:
• Foot switch for hands free operation
• Laser safety eyes and 2 emergency stops
• CE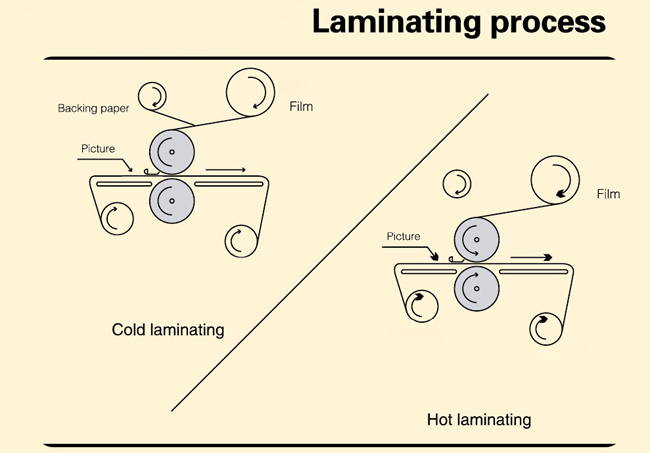 Customer's Case: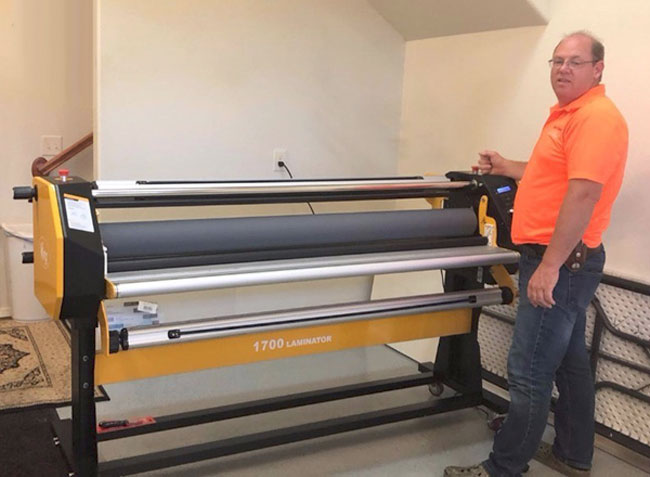 I.Amazing Auto Single Side Wide Format Hot/Cold Laminator and Laser Tube (from Italy)
I'm Danilo from Italy. I'm the owner of a sign-making company in my city.
I have bought Full-auto Single Side Wide Format Hot/Cold laminator?from Sign-in-China.com. They're in high quality. Sign-in-China is very professional. They help me solve a lot of technical problems. I will do business with them.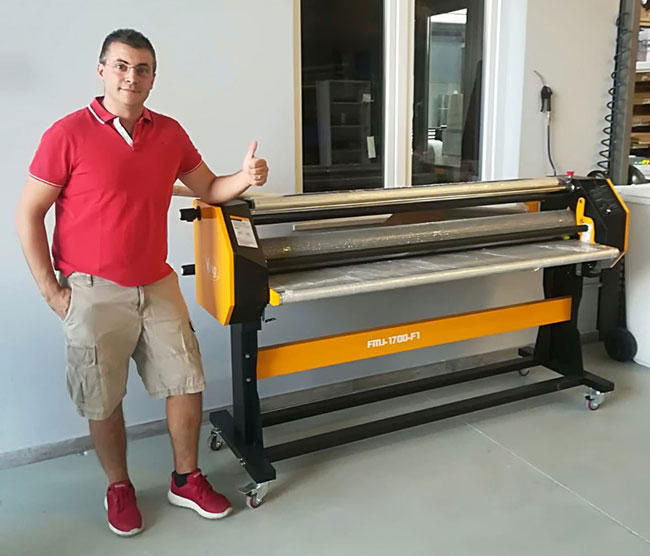 II.Nice Service and Nice Laminator (from the United States)
Actually I bought this auto laminator from the eBay store of Sign-in-China.com because I see it's the best seller. When I placed my order I notice it's out of stock. Their service manager Edwin contacted me immediately and told me the stock time.
Edwin helped me solve the transaction problem. I received this laminator last week. It's good. I really like it.
At first, I met some problems to install. Edwin is in the United States and helped me finished the installing. I'm satisfied with their service. I will buy cold laminating film from Sign-in-China.com.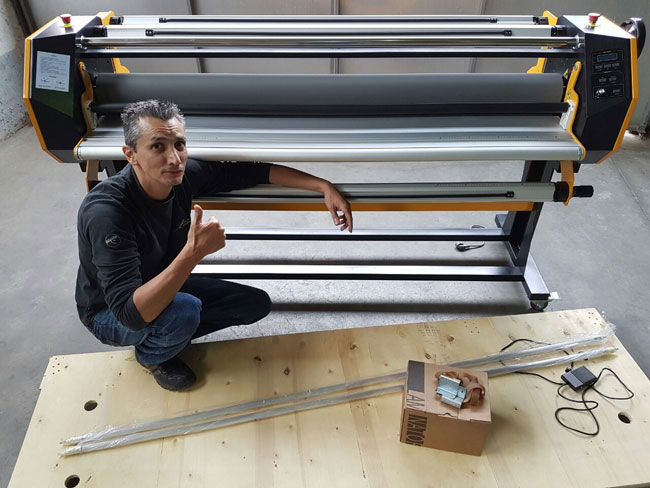 Comments:
Recently received and unpacked my laminator from Sign-in-China.com. Everything from the purchasing to the shipping and even customer service and support was A+++. The laminator works superbly and the fit and finish is very good. This is my second purchase from Sign-in-china and I will definitely be a repeat customer. Thanks guys.

Application:
Sign & display, window graphics, banner, poster, POP, vehicle wrapping, wallpaper, cutting sheet sticker, labels & decals, proof, POS display, package, sign board, flyer, document finishing, floor graphics, rigid and flexible indoor displays, board and many more.