1. Style: free style, can be easily completed a large area modeling, limitations small.
2. Translucent: soft materials, light, color pattern random variation.
3. Patterns: According decorative requirements, select the appropriate pattern, which greatly improved the product s decorative, translucent meet the requirements.
4. Acoustics: can effectively improve indoor sound effects, is the ideal soundproof decorative materials.
5. Fire features: fire safety standards through domestic level B1.
6. Anti-bacteria function: the ability to resist and prevent microorganisms (such as general hair fungus) grow on the surface.
7. Waterproof: In general humid environment does not end waterproof surface water dew.
8. Prevent aging: structural component is PVC, can guarantee a decade does not wear no cracks.
9. Saving features: made ​​of PVC material, can greatly improve the insulation function, often need to open air areas, can significantly reduce the indoor temperature loss.
10. Safety and environmental protection: in line with European and national testing standards. Will not have any impact on the environment, in full compliance with environmental themes in today s society.

Application:
Used for interior Ceiling and Wall Decoration.
Such as: hotel , restaurants, shopping center , shopping mall , airport, school, bathroom, stadium, clubs, exhibitions, office decoration, home decoration and so on.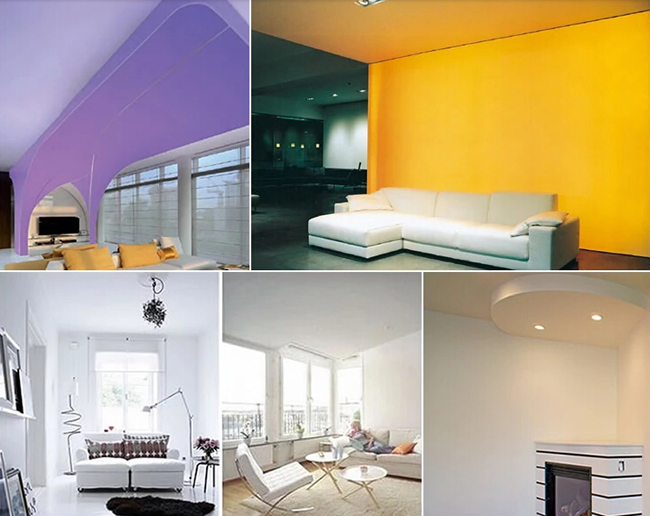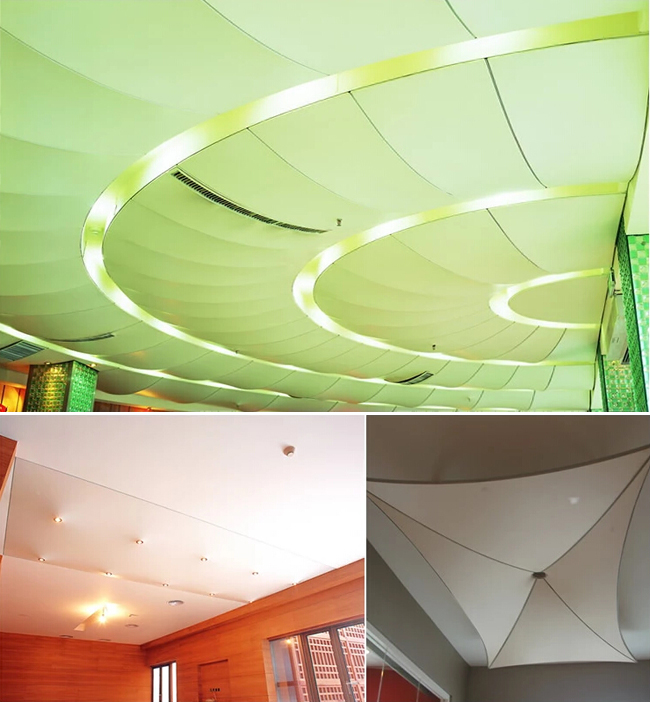 Embossed Soft Ceiling Film PVC Decorative Film Fireproof Moisture-Proof Waterproof 125.9" (3.2m)
Material: PVC(polyvinyl chloride)
Size: 3.2m width, 100m length, 25s thickness/roll
Self-Net weight: 290g/square meter
Translucent rate: 40-55%
According to customer demand, to satisfy the various functional indicators.