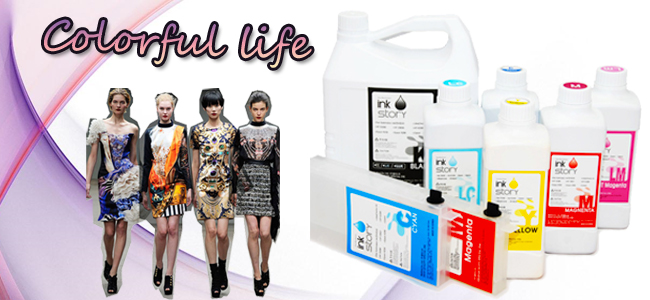 Description:
This reactive ink is compatible with Mimaki, Epson, Roland, Mutoh and other printers using Piezo Electric print heads, Epson DX4/DX5/TFP. It is mainly suitable for materials of fabrics (Cotton、Silk、Wool, etc.)in the digital printing and dying industry.

Characteristics:
•Color: Magenta,Cyan,Yellow,Black,Orange,Grey,Blue,Red
•Better Control the hydrolysis of reactive dyes,
•The balance between Printhead printing life and adhesion ability.
•Distributing smoothly on the surface without dye-disporting.
•Without clogging to Print Head.
•Have different fixation rates on different textile.
•The coordination among ink formula, fastness and environmental certifications.
•This ink is native to South Korea.

Warm tips:
Please clean ink system and heads all-round before you change our compatible ink, or it will be blocked up. We will not assume such responsibility.




This reactive ink is mainly suitable for materials of fabrics,such as Cotton, Silk, Wool, etc.