20W LED Flood Light Outdoor Landscape Waterproof Lamp, Input AC85-265 Volt
Descriptions
• Highest 5200 Lux. ROHS&CE Certified IP65.
• High power LED Flood Light, distinctive appearance, exquisite, strong representativeness which is an artful combination of modern architecture and light products that give an ornamental value.
• These LED Flood Light can be used for all kinds of lighting such as to light up outside of house and garage, garden, path, pool and play ground, wharf, bridge, trees, store, Restaurant, Hotels, Ambient lighting or Art galleries and so on.
• LED Flood Lights are also very commonly used for commercial applications like factory lighting, construction site lighting and signboard lighting, gym, store, lawn, square and other fields.
• This environmental friendly LED flood light is perfect for energy saving and cost efficient!
Specifications:
Power consumption: 20W
Input voltage: AC85-265 Volt
Lamp Body Material: Casting Aluminum alloy
LED Chip: Taiwan EPISTAR brand
Color temperature: Warm white, 2700-3000K; Natural white: 6000-6500K
Protection grade: Waterproof design Rain Proof (But you cannot be put inside of water)
Life span: >50000 hours
LED working temperature: -30°C -+55°C
Package Contents:
1 x 20W LED Flood Light Outdoor Landscape Waterproof Lamp, Input AC85-265 Volt

Features:
• Safe with ROHS and CE certified.
• 2 year warranty under normal usage, 100% brand new, high quality.
• Easy installation can be mounted vertically or horizontally.
• Well Waterproof and dust proof.
• Optical distribution without dazzle and light pollution, but stronger directivity and higher uniformity.
• Large power LED chip integration packaged.
• A drive with constant pressure and current, stable commutation, power supply of constant pressure and current for the drive, instantaneous start, power factor more than 0.95, higher power supply efficiency as well as safe and reliable.
• The heat dissipation function of the lamp shell best integration design of appearance, novel.
• The LED is well integrated with its shell in heat dissipation and its appearance is designed beautiful and novel.
• The surface of light silver reflector is anodized and well cooperates with light source which gives higher light ratio.
• Surface Treatment: electrostatic sprayer, good resistance in high temperature and weather, with beautiful colors.
• The LED light is made of high pressure die casting aluminum which is compact in structure and solid for corrosion resistance.
• Reliable silicon rubber sealing, resistant to high temperature more than 150 C, anti-aging, LED light well sealed, waterproof and dustproof.





Details:
LAMP SHADE
Made of superior armored glass.
High strength and unbreakable.
Transparency more than 98%.
More uniform light and excellent quality.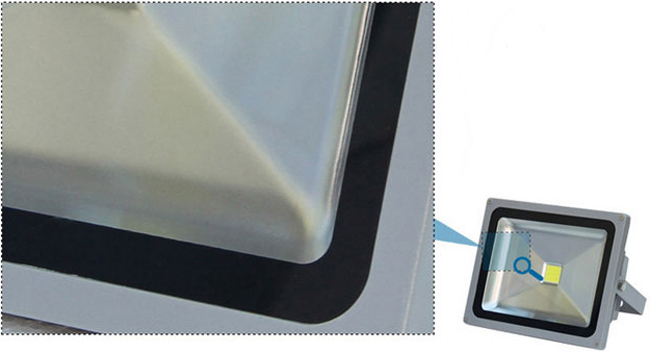 LED CHIP
Using the LED chip made by famous Chinese manufacture.
Low decay, beam angle up to 120°.
Stable light, high efficient energy saving and longer lifespan.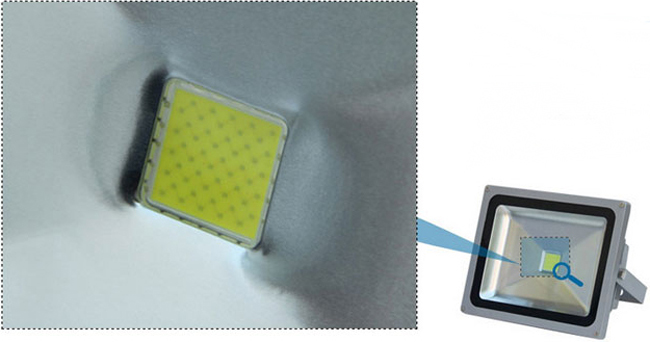 LIGHT BODY
Made of fine workmanship, aerospace aluminum.
Anticorrosion, anticracking and durable.
Color stay permanently with anodization process.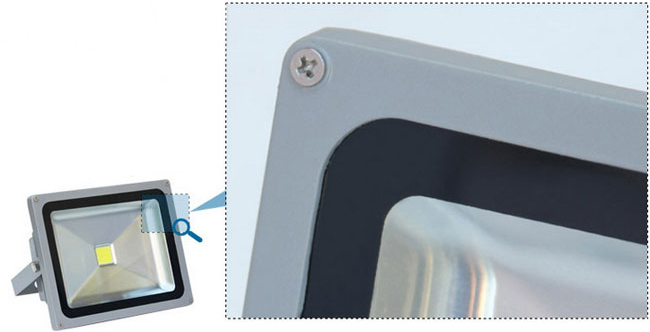 PADIATOR
Integrated fine workmanship die cast aluminum radiator.
Strong covection design.
Perfect solution of heat emission.
Light source's lifespan ensured.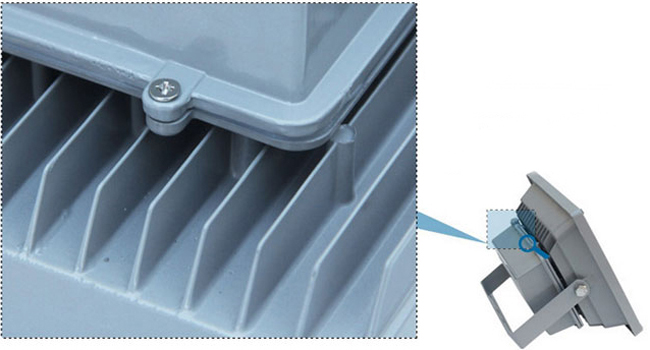 STAND
Made of stainless steel screw material.
High strength stand, anticorrosion, solid and damage prevented.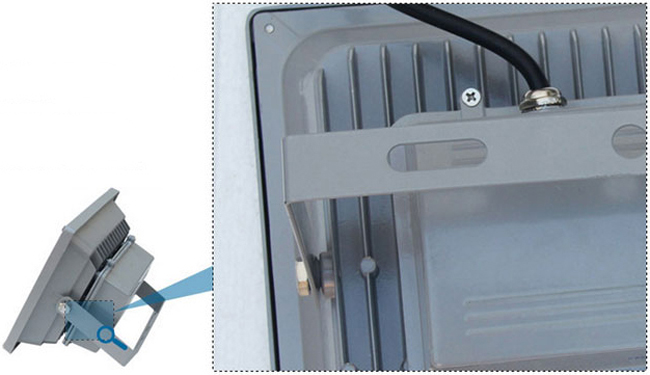 RADIATOR
Using industrial high quality driver power source with intelligent control(IC) which ensures its current stabilization from open circuit, short circuit overload automatic protection, and realizes constant current and super stability.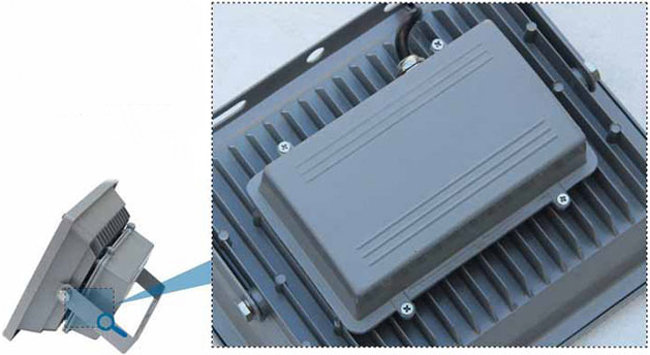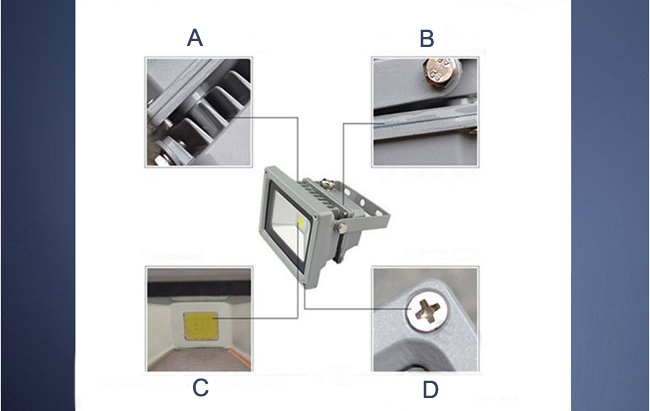 A. Die-casting Aluminium Raditor
B. With Water-proof Glue on the surface
C. High Power & Quality Chips
D. Stainless Steel Screw


Lamp Body
Aviation aluminum lamp has been made anode oxidation, polishi, which can prevent rust perpetually.


Tempered Glass Cover
Using high-quality glass, ensure lighting softly and low optical lossing.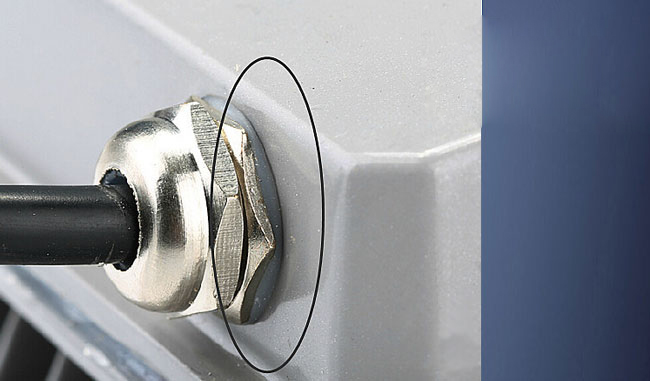 Water-proof Slicon Ring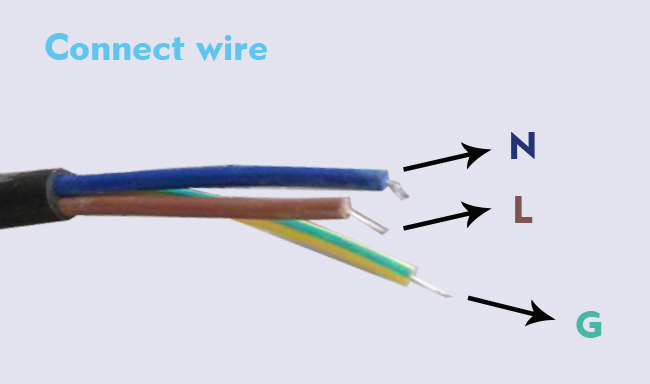 How to Choose the Color of LED Flood Light?



20W LED Flood Light Outdoor Landscape Waterproof Lamp, Input AC85-265 Volt
2 colors for your optional, Warm White and Natural White!
Warm White LED flood light likes sun light in the morning, which creates a warm atmosphere and is mainly used to home decoration.
Natural white led flood light like sun light in the noon, which has features of high brightness and colors rendering index and be widely used.
LED luminous

Warm white

1800LM

Natural white

2000LM

Color temperature

Warm white

2700-3000K

Natural white

6000-6500K

Color rendering index

Warm white

Ra>75

Natural white

Ra>80
Warm Tips:
• Two color optional: Silver and black
• Color of the LED flood light is random according to the ones in stock.
• Certainly, you can choose the color you like, but it needs time to finish if the color is not in stock.

Remarks:
Product working voltage: AC 85V~265V 50/60Hz, please DON'T exceed the voltage range.
As LED light has glass parts, please handle carefully during transportation and storage, and don't press heavily.
Usages:
Step 1: It is possible to fix directly on the mounting pole and installation surface through the holes φ5mm on the mounting rack.
Step 2: After fixing properly the product, user can loosen screw 1A and 1b to adjust the angles of rack, i.e. to adjust the LED light's installation angles.
Step 3: Working environment temperature, store.
Step 4: While installing the LED light, it is required to seal properly between cable connections to prevent leakage.
Step 5: For external connection to power supply cable, must apply waterproof arrangement.
Step 6: The LED must be used under the rules or regulations for fire prevention.
Step 7: Please let professional electrician to install, and the 0.75MM2 three-core cable connection method for which the red line stands for live line, the blue for null wire, and yellow for earthing wire.

Application:
This 20W LED Flood Light Outdoor Landscape Waterproof Lamp, Input AC85-265 Volt is applied to factory, gym, wharf, billboards, buildings, lawn, garden design lighting engineering cast light and decorative lighting needed places.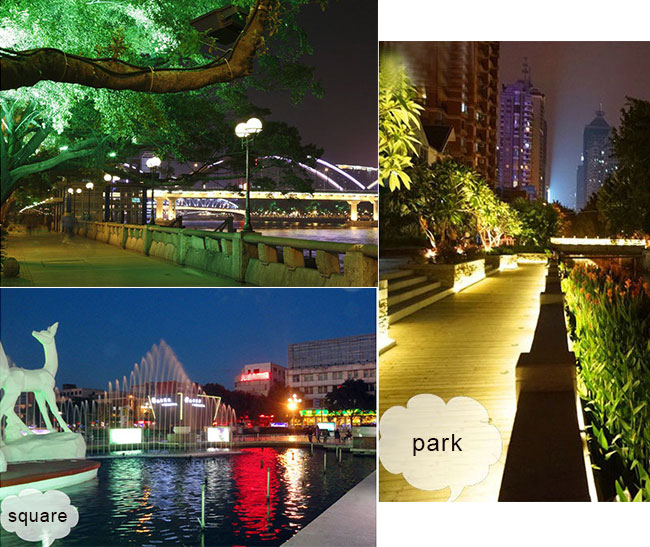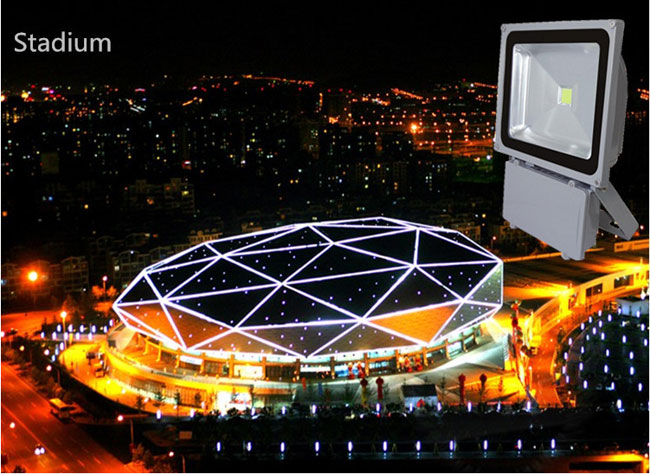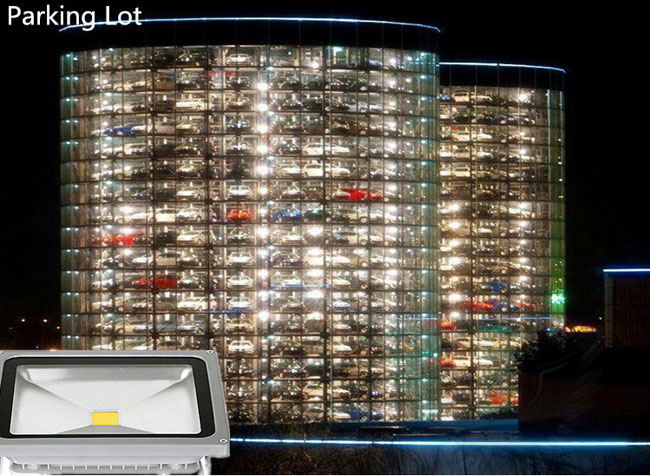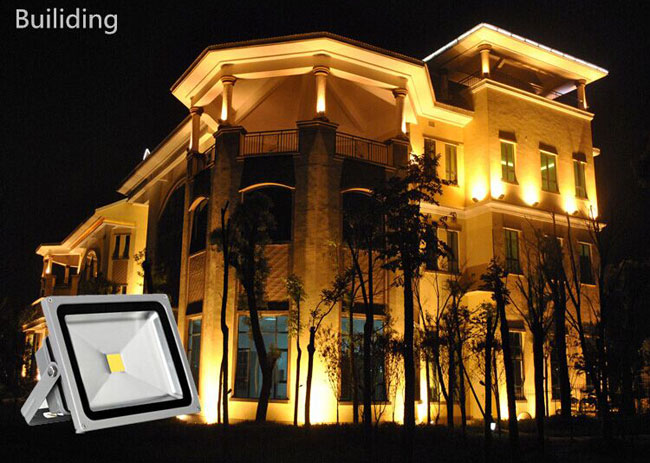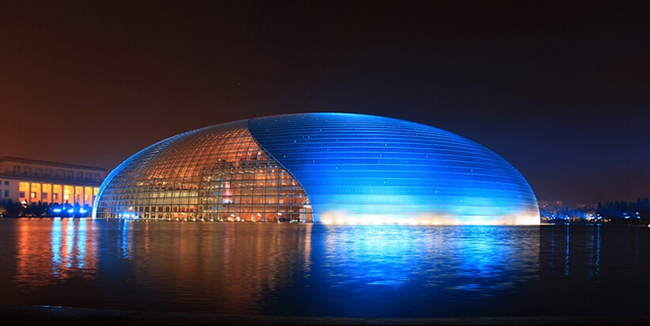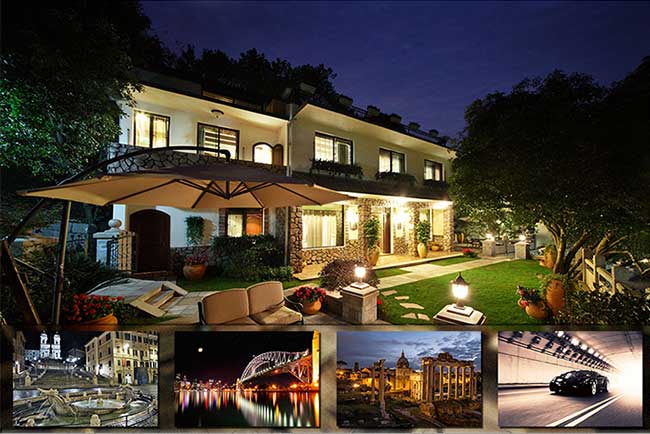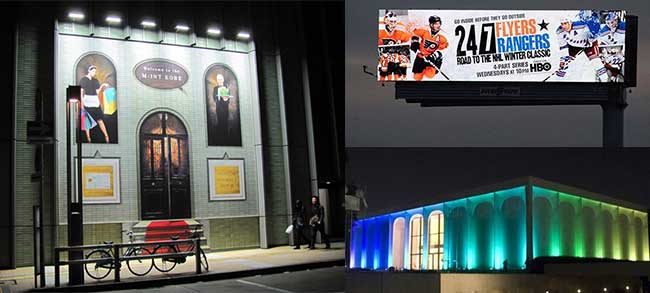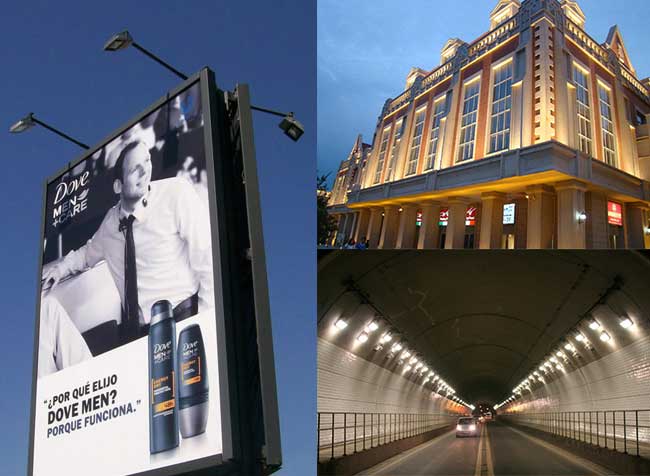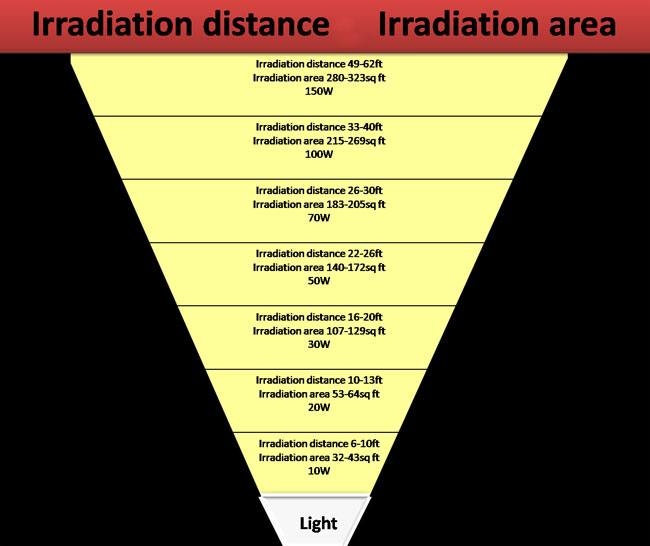 Process: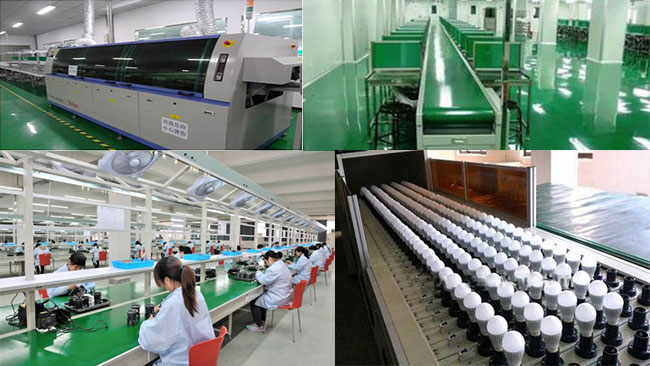 Quality Report: