Feature:
Frameless painting is a new product, it is got rid of the shackles of traditional paintings' border, meet the simple standard of publics. Our main customers are some of the studios, to help them develop new frameless painting business. The users only need to purchase our bracket and installed with their own pictures, then they got the DIY paintings.

The advantages of frameless painting lath:
• Less deformation, less warpage
• High flexural strength and impact strength
• Excellent physical properties, uniformly materials, without Dehydration problems

Details:


Preparation of materials:
Pictures (photographic paper, canvas, high-precision wove photographic paper, cross stitch, etc.), Frame Kit (contains wooden frame lath x4, trapezoid inserts x4, U-shaped nail x4), and a utility knife.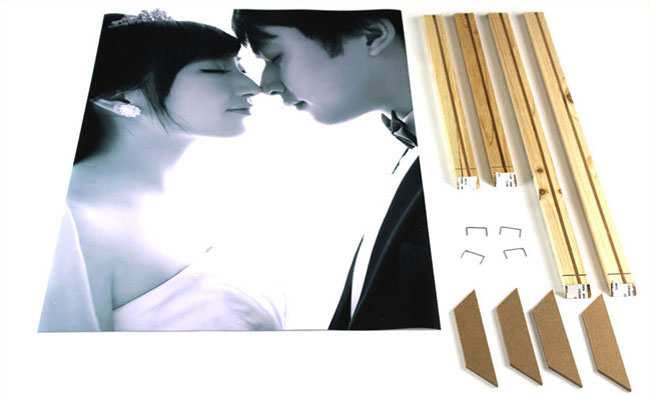 Step1. Turn over the picture, put the four wooden frame laths on the picture. As shown in figure (corner to corner, narrow side inward, wide-side outward and coincide with edge of the picture,) make sure the size of picture is correct.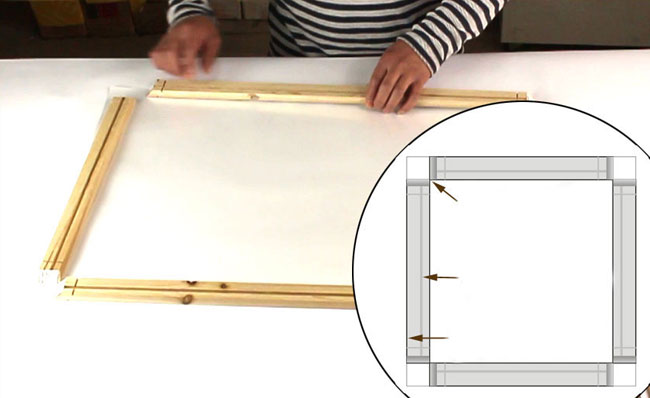 Step2. Fixed the wooden frame laths with yellow tape, keep the relative position of the picture and wooden frame laths.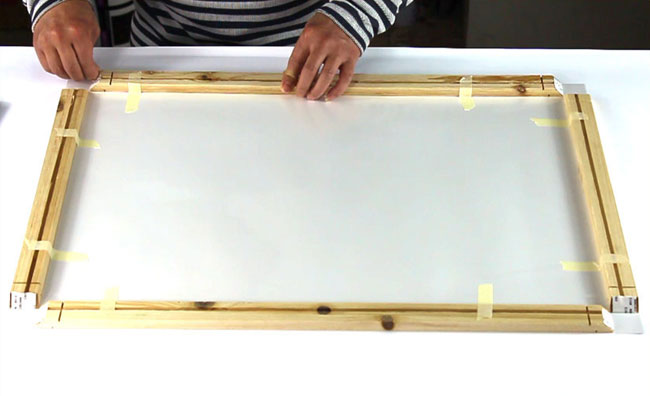 Step3. Turn the wooden frame laths erected and remove the back-paper of double-side tape, keep the position, press laths to tightly-stick the picture; the other three sides in the same way.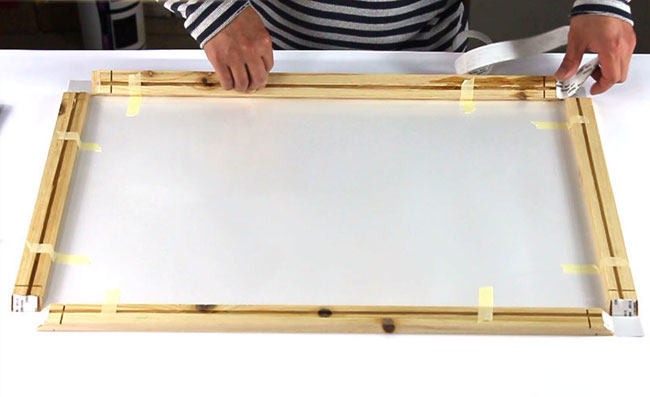 Step4. Turn the wooden frame laths erected; fold the angle section of picture into the middle of two laths, fixed the laths with U-shaped nails; the other three corner in the same way.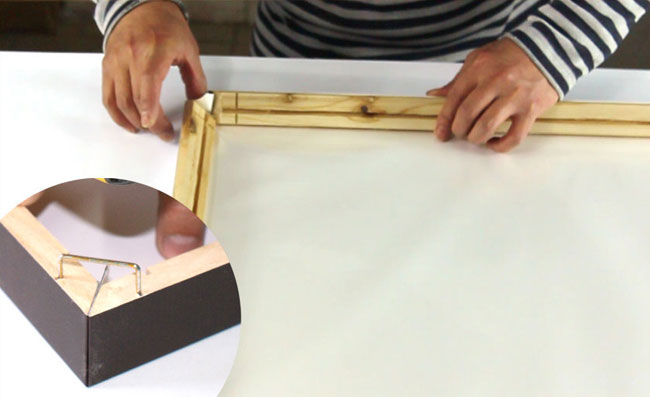 Step5. Embedded the four trapezoid inserts in the groove of four corners respectively.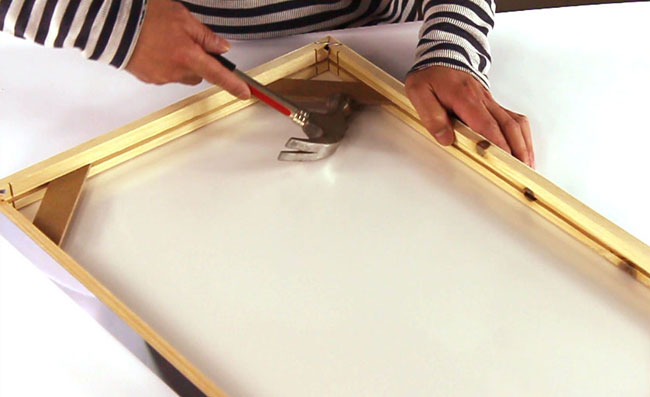 Complete.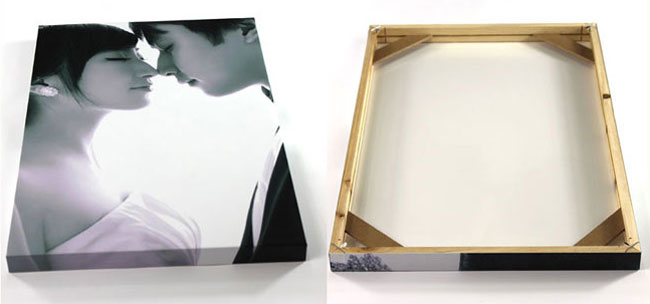 Installation schematic on hard cement wall: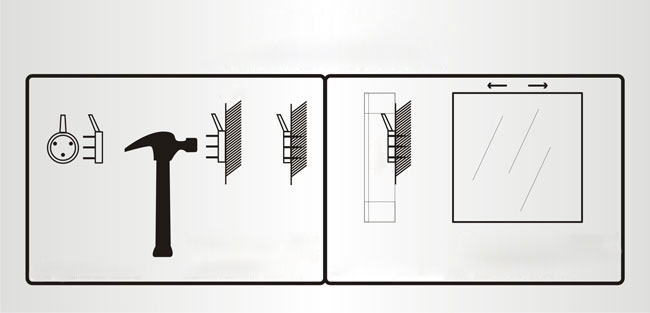 Step1. Install the no trace nail: up on the hooks of nail, selecting a proper position of the wall, and then gently knock the nail into the wall with hammer.
Step2. Install the frameless painting: hanging the painting on the nail, move around to adjust the balance; if there are multi-paintings, you may need to accurately measure the position of nails.

Application: