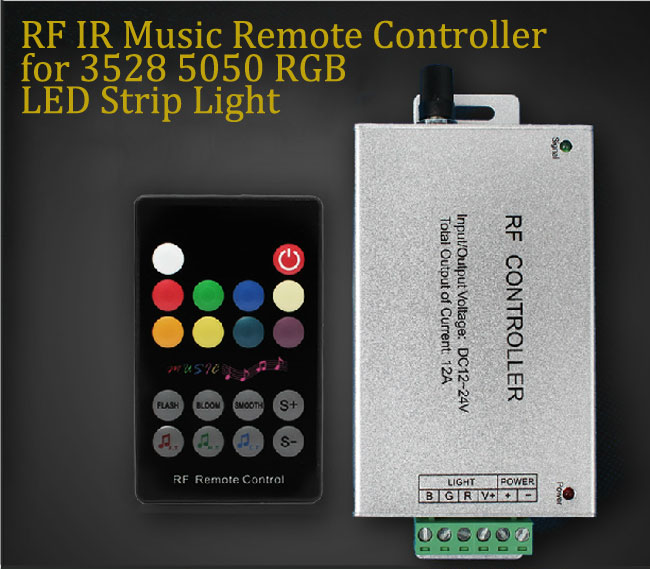 Description:
• LED RGB Audio Controller is used for controlling various constant voltage lamps which can realize RGB color changing, such as, RGB LED Strip, LED Modules, LED string light, etc;
• The power source is direct current low voltage input for which the output load is +RGB four sockets;
• It uses the RF wireless control to perform mode selection and adjustments, and realize static, jump change, gradual change and audio sensing, etc. of LED light changing effects. Its remote control distance is 20 meters, and at the same time, the user can adjust the brightness of static colors and set speeds of dynamic change according to his need.
• Also, the user can also choose different audio sensing modes according to the different types of music, in order to make the light and music changing fit each other.

Specification:
| | |
| --- | --- |
| Model | LEDRGBad-RF-MUSICC |
| Working Temperature | -20~60°C |
| Voltage Supply | DC5V, 12~24V optional |
| Quiescent Power Drain | <1W |
| Connection Method | Common Anode |
| Grayscale | 256 Grades (continuous change available) |
| Speed Control | 100 Levels(continuous change available) |
| Output | 3 Loops |
| Output Current | ≤4A (each loop) |
| Remote Control Method | RF |
| Frequency | 433.92Mhz |
| Remote Control Distance | 20m |
| Mode | 14 modes |
| Output Power | 5V: ≤60W, 12V: ≤144W, 24V: ≤288W |
| Net Weight | 185g |
| External Dimension | L130 x W64 x H24mm |
| Gross Weight | 215g |
| Packing Dimension | L137 x W80 x H54mm |

Details: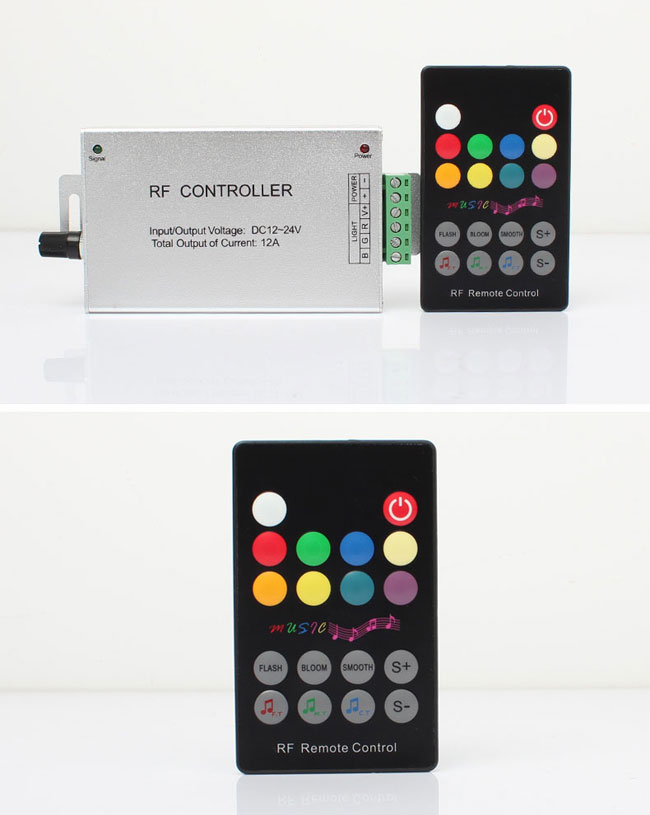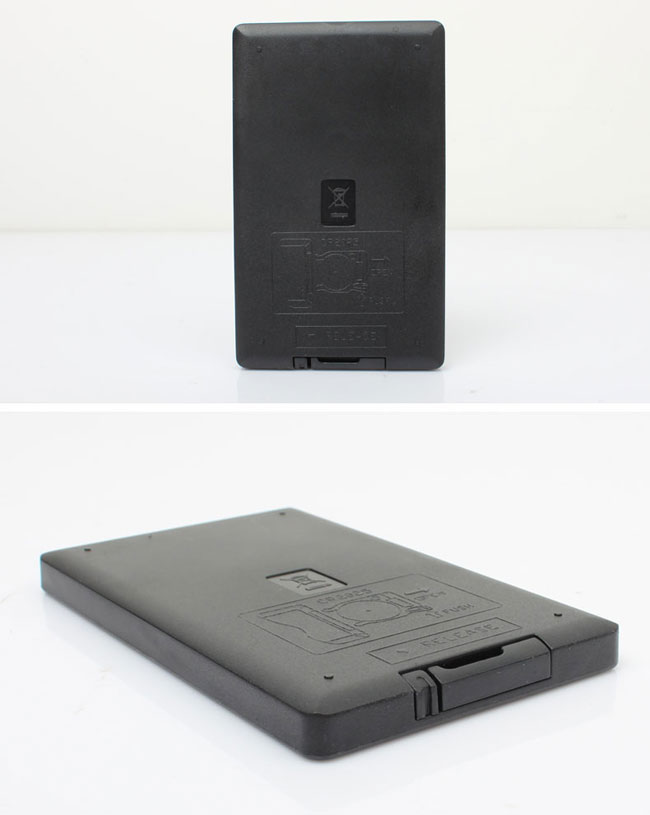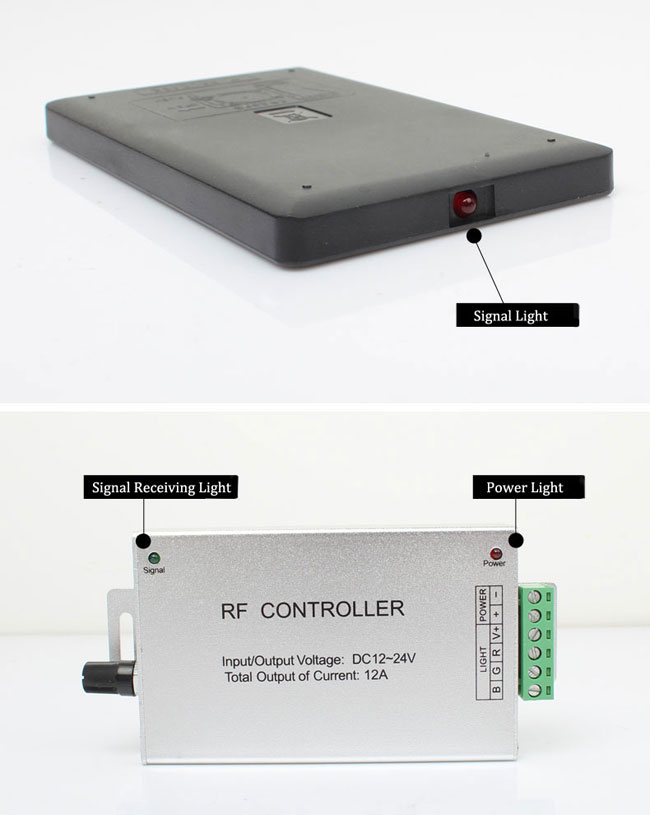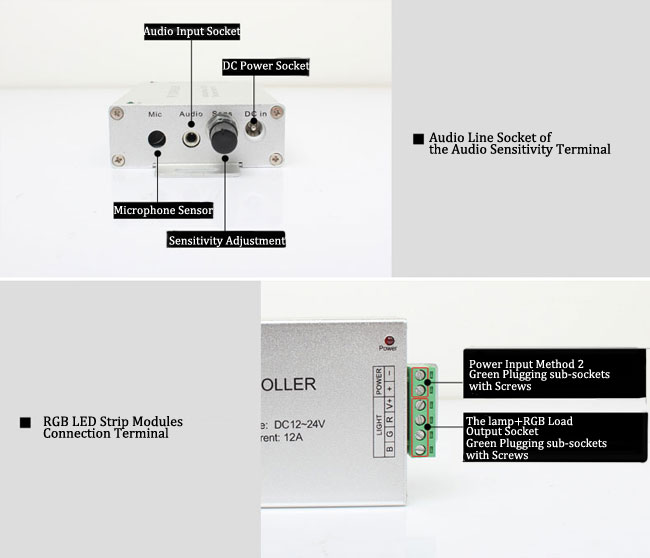 Usage:
-Connect the load line then connect the power cable; Before plugging the power, please make sure there is no shortcut circuit between lines.
-Adopted Radio Frequency control: there are 18 keys on the panel of Remote Controller and the functions of each key are as followings:
-Each time pressing, the green indicator light flashes to remind the user the next mode has been entered.
-Standard changing functions are shown in the following table: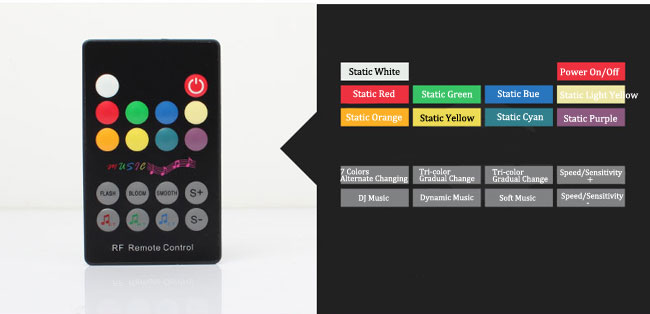 -The buttons of speed and sensitivity +/- are for adjustment of both dynamic mode speed and the music mode sensitivity. According to the music types and volumes, the user can adjust the sensitivity to fit the light with music rhythm which is to make it more rhythmic and vivid.
-The music mode is divided into three mode keys, respectively, the quick, normal and slow which stand for the three types of music effects, respectively, DJ, dynamic and soft. For different music, the user can choose relevant changing modes in order to strengthen the atmosphere.
-The user can adjust the brightness for static mode on which each static mode button has 5 brightness levels (100%, 50%, 25%, 12% and 6%) and each time pressing, it enters the next level, and it cycles.

Application:
Infrared controller adopts the advanced micro control unit, it is used for RGB, LED light strip, LED Module,
LED light strings, etc.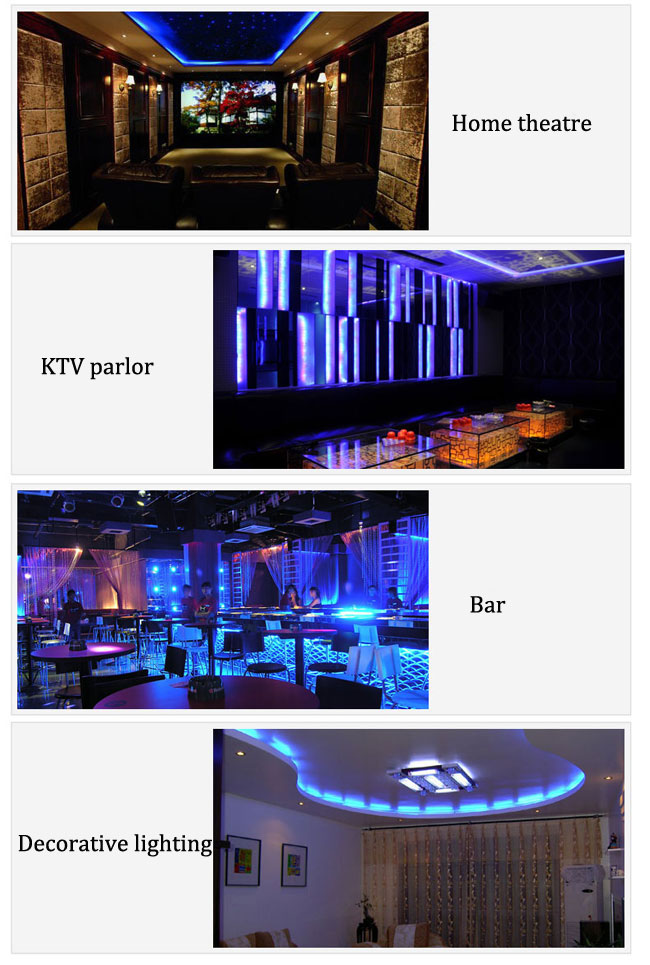 Process: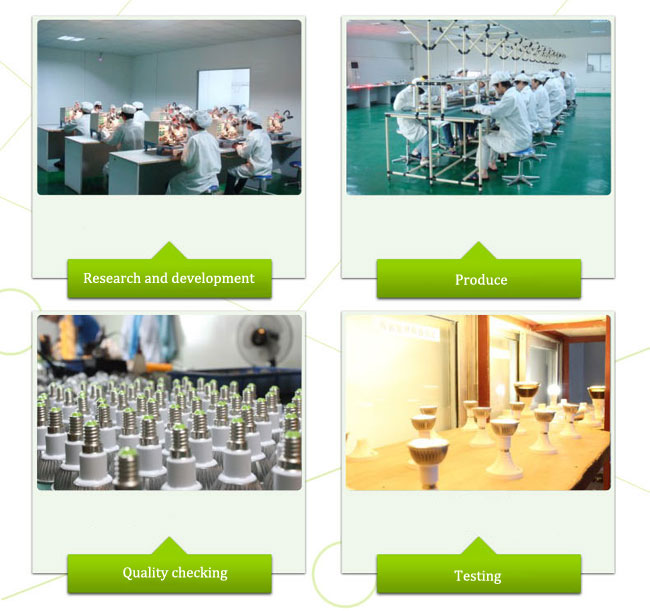 Certificate: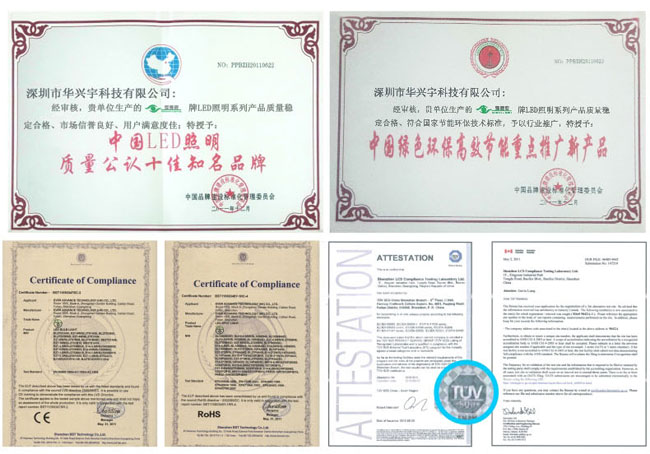 Package: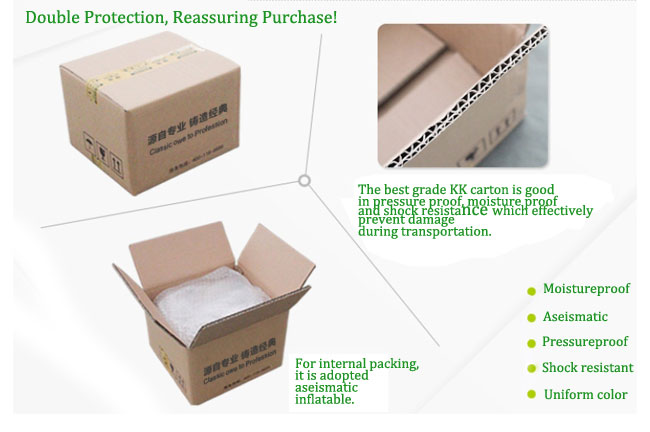 Free shipping on order over 288usd in 25 areas: Puerto Rico, Canada, France, England, America, Australia, Germany, Japan, Thailand, Belgium, Spain, Maldives, Philippines, Russia, South Korea, India, Malaysia, Singapore, Indonesia, Vietnam, Cambodia, Greek, Israel, Pakistan