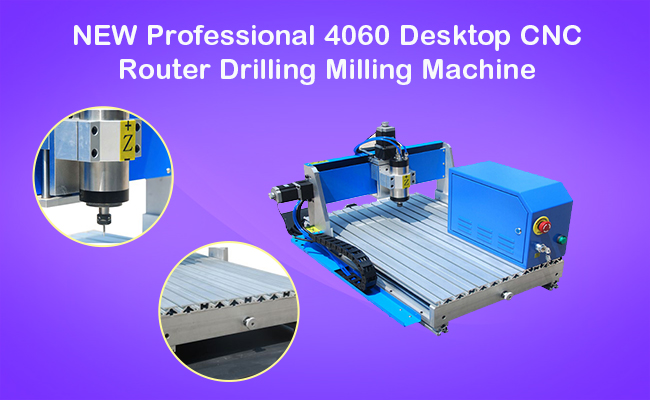 • Special spindle design, start a new style of kiwi series.
• Small and simple, this is the main features. But it can provide you an amazing result with its strong structure.
• Even small, we still use 800w spindle to give it enough power. Ball screw gives it good resolution and less noise.
• Separate motor and driver for each axis, making the machine works more reliable.
• All the machines are equipped with DSP handle and USB connection, which will bring great convenience by reading USB memory directly (Ncstudio and Mach 3 are also good choices).
• The machine can achieve the performance of good resolution and less noise with ball screw.
• CE certificate.
• Three –axis all adopt the imported ball screw with original package, working steadily, ensures high precision.
• The adoption of high subdivision drive ensures high speed and high precision.
• Water cooling variable frequency and brushless high power spindle, good speed adjustable performance, wide range, high running efficiency, smaller noise, powerful cutting capacity, can work for a long time with mass production, user-friendly design can be disassembled, and easy to installation and transportation.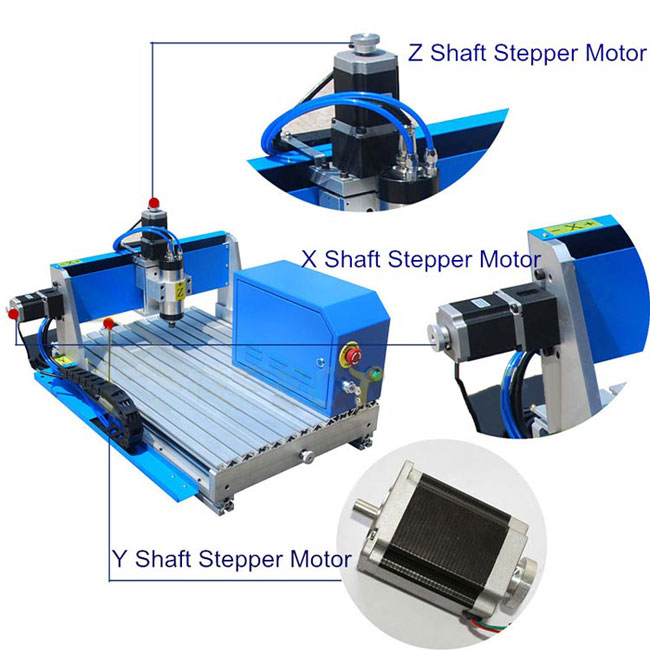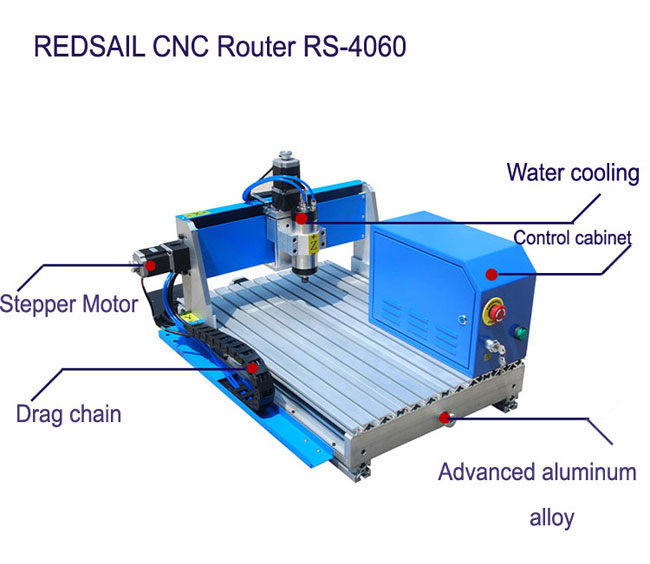 Distribution box specification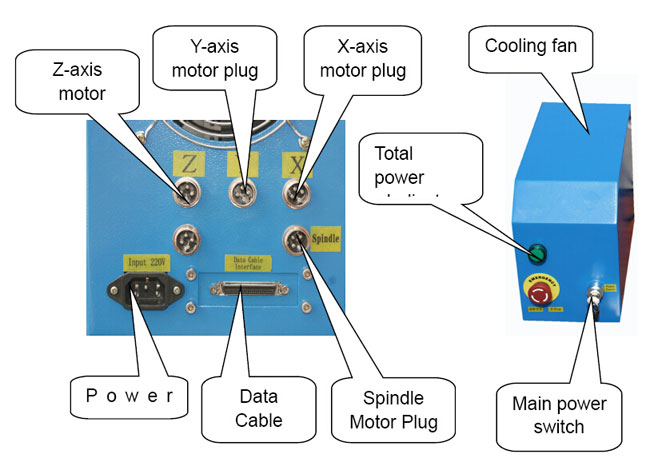 Control cabinet adopts frequency converter to control. Adopt advanced technology in the United States.
Fully digital drive, The RS4060's has features of high quality and more stable performance.
X, Y and Z axises are transmitted by imported ball screw. Smooth operation, to ensure machine high precision.
Great power driving motors and improved driving system, ensure this small cnc router running with high speed and good stability.
High quality brand and 800w water cooling spindle with great power and super cutting capability.
Function Instructions of DSP handle
1) Complete off-line operation.
2) Directly read files on the disk U.
3) Can process very large G-code or PLT files.
4) The capacity of pre-inspecting processing file can avoid writing or design errors of the processing file and prevent the materials being placed beyond processing range.
5) Good self-diagnostic capability, can diagnose a variety of input and output signals and increases the capacity of remote maintenance.
6) Fully automatic dynamic updates.
7) The system supports display in both Chinese and English.
8) Can process some of the files by selecting the row number.
9) Convenient and reliable, to protect power-down and restore breakpoints.
10) Acceleration and deceleration is more stable during processing and reduce mechanical shock effectively.
11) Support high-division, which can ensure the high-precision and high-speed processing.
12) Directly support linear and circular interpolation.

Various materials can be applied by the machine, such as PVC, Acrylic, wood, PCB, even some soft metal like
aluminum and copper.
1) Assembling and locating the CNC machine on steady desk well.
2) Make sure that your computer has a on-board parallel port output.
3) Installing a CNC control software and Drive such as the MACH 3 or EMC2 on your computer.
4) Connecting the control box with the CNC machine and you computer.
5) Fllowing our manual or guideline to set uo the software.
6) You can enjoy making you dream with using our CNC.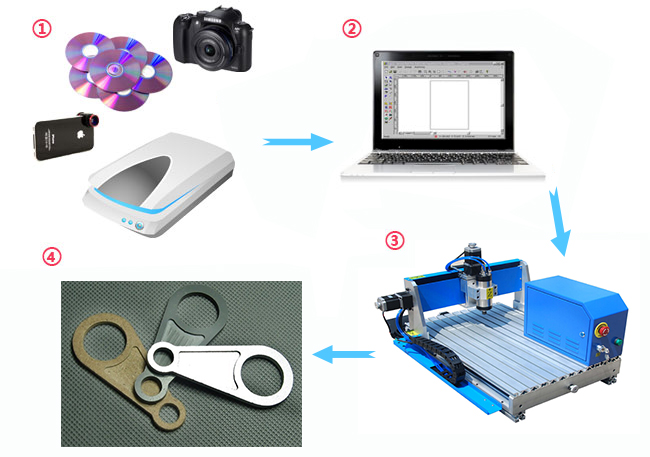 ◆PVC materials, plastic, bamboo, acrylic, ABS, even some soft metal like aluminum will also be OK.
◆Wood: can process redwood furniture products.
◆Advertisement: advertisement label, marking made, acrylic cutting, mold, gifts, woodworking building model processing and production.
◆Other industries: produce exquisite relief, video sculpture, three-dimensional art works.
◆Working materials: Cutting aluminum plate, 3D ornamental engraving, plastics,etc.