Blade Holder for roland vinyl cutter, 55mm Length, OEM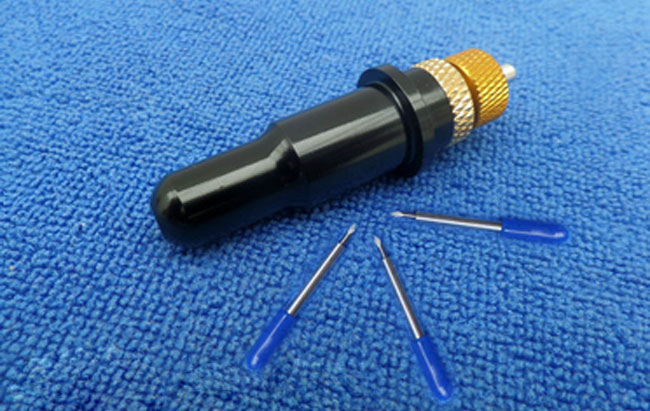 Features:
• Brand New
• Aluminum-precision vertical adjustment
• Double bearings
• Screw adjustment
• .High quality, extra long life
Specification:
• Diameter(Clamp): 12mm
• Diameter(Blade): 2mm
• Length(Clamp to down): 32mm
• Overall Length: 55mm
Note:
• Do not extend the knife point too long, the extended length should be within 0.55 mm.
• When cutting small letters, you can extend the knife point longer to avoid carved strokes being took away by blade holder on self-adhesive tape.
• If there is something wrong with blade holder, try to drop some motor oil in the bearings, and then you can insert the blade and rotate to lubricate. If you still can not solve the problem, you may consider replacing a new knife holder.
Using Guide:
• It works perfect if cutting blades stretch out not too long but within 0.5mm.
• When cutting small letters, cutting blade could stretch out a little bit longer.
• Dropping oil on the bearing inside the blade holder is a good way of maintenance.