Blade Holder for Mimaki Vinyl Cutter, 51mm Length, OEM

Description:
• Brand New
• Aluminum-precision vertical adjustment
• Double bearings
• Screw adjustment
• High quality, extra long life

Specification:
• Diameter(Clamp): 11.5mm
• Diameter(Blade): 1.5mm
• Length(Clamp to down): 27.5mm

Details: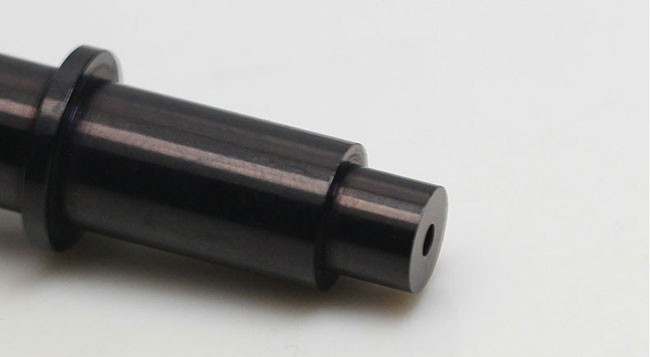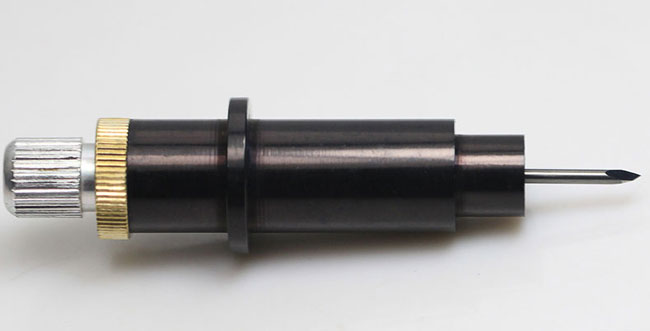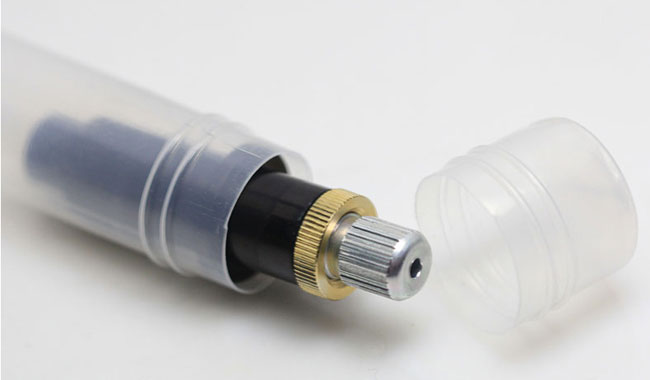 To be used with: Mimaki CG-50, CG-60EX, CG-60SR, CG-60SRIII, CG-60ST, CG-75FX, CG-75FXII, CG-90SD, CG-100EX, CG-100LX, CG-100SD, CG-100SRII, CG-100SRIII, CG-130EX,CG-130FX, CG-130FXII, CG-130LX, CG-130SRIII, CG-160FX, CG-160FXII, CG-101, CG-45, CG-61, CG-100SD, CG-90AP.
Mimaki CF2-0912RC, CF2-0912RT, CF2-0912T, CF2-0912TD, CF2-0912TF, CF2-1215RC, CF2-1215RT, CF2-1215T, CF2-1215TD, CF2-1215TF, CF2-1218RT, CF2-1218T, CF2-1218TD, CF2-1218TF, CF2-0907RC, CF2-0907RT, CF2-0907T, CF2-0907TD, CF2-0907TF, CF3-1610R1, CF3-1610TF2, CF3-1631R1, CF3-1631TF2, CFS-1313, CFR-1220, CF-0907-2, CF-0912-2, CF-1215-2, CF-1218-2.
Mimaki CJV30-60, CJV30-60BS, CJV30-100, CJV30-100BS, CJV30-130, CJV30-130BS, CJV30-160, CJV30-160BS, TPC-1000.

Using Guide:
• Vinyl cutter blade holder works perfect if cutting blades stretch out not too long but within 0.5mm.
• When cutting small letters, cutting blade could stretch out a little bit longer.
• Dropping oil on the bearing inside the blade holder is a good way of maintenance.