Used for:
• Advertising Industry: Acrylic, double color board & other advertising material engraving & cutting.
• Leather Industry: Engraving & through - carving on leather & cloth.
• Craft Industry: Engrave and cut on paper, wooden material, bamboo, leather, seashell & ivory material.
• Model Industry: Cutting for architectural model, Aviation and navigation model, wooden toy.
• Packaging Industry: Engrave & cut on rubber, composite board & Laser die board.
• Engrave & cut in decoration industry & electronic appliance industry materials.

Benefit:
• 51" x 35" (1300mm x 900mm) working area
• Up to 48'' IPS (1200mm / s) high working speed
• Pass - through front and rear doors to accommodate long work pieces
• Equipped with high quality water chiller cw3000/cw5000(optional),which can prolong the lifespan of the laser tube and ensures a better engraving effect



Maximum Working Area: 51" x 35" (1300mm x 900mm)
Maximum Cutting Speed: 24" (600mm) / s
Maximum Engraving Speed: 48" (1200mm) / s
Laser Type: Sealed - off Glass CO2 Laser, Wavelength: 10.6um
Max. Cutting Thickness (Acrylic): ≤ 1" (25mm)
Location Precision: < 0.01mm
Power Supply: AC 110 or 220V ± 10%, 50Hz or 60Hz
Control System and Driver: High Speed DSP control system, stepper motor, High subdivision driver
Supported Format and Software: PLT, DST, DXF, BMP, AI, Support AutoCAD, Corel Draw output directly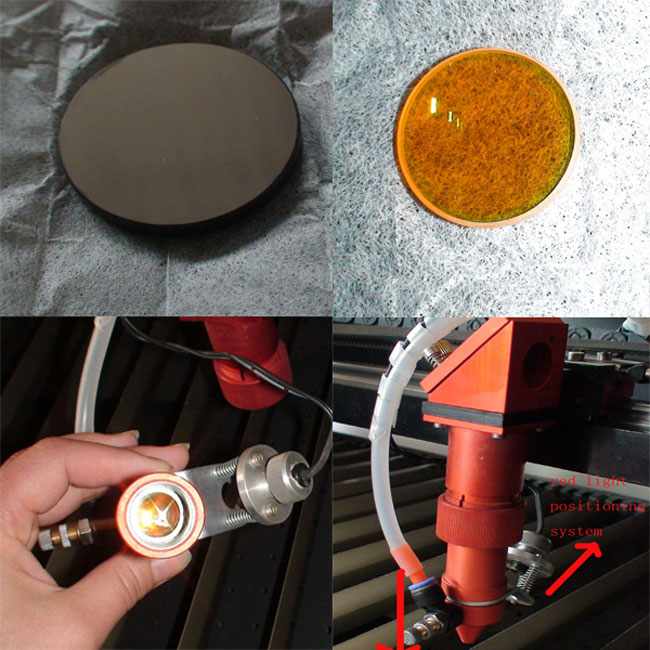 Light Path and Laser Head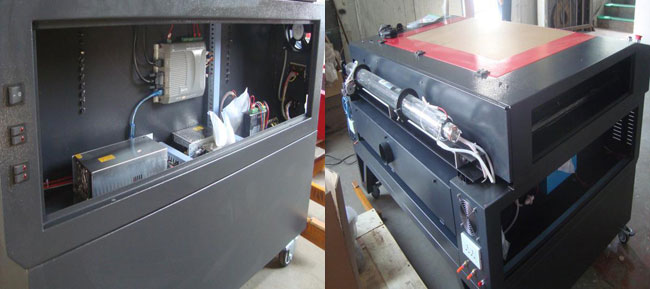 High quality Reci Brand Laser Power Source and Laser Tube, makes the laser machine has long usage.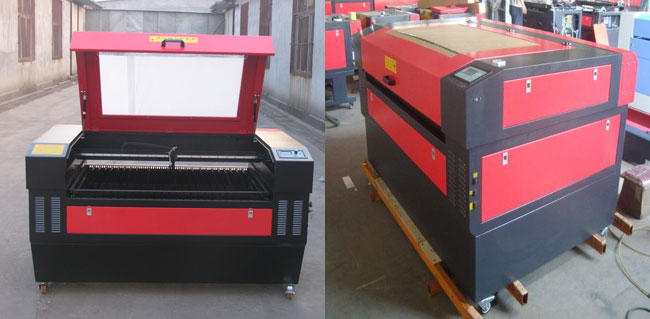 About Engraving Software (Leetro engraving software)
• Advanced position compare output
• Functionality provides perfect solution against the misplacement problem. Engraving speed up to 90m/min
• Distinct look-ahead algorithm and track - fit algorithm
• Highly enhanced the operating efficiency. Speed for cutting circles reaches 30 m / min
• Advanced synchronous tracking control
• Functionality ensures the synchronous changes of the laser power and the speed of laser head's moving
• No distortion in speedy cutting roundlet (diameter less than Ф3mm)
• LaserCut5.3 can be embedded in CorelDraw and AutoCAD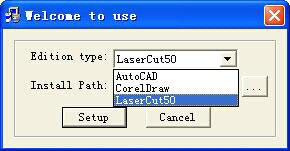 Edit Window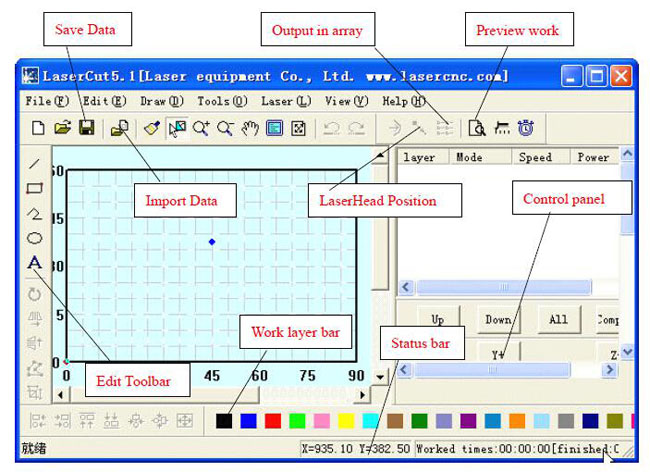 Add Laser Process Menu in CorelDraw include: Laser output, Import DST file, Output file and Machine Set, shown as below: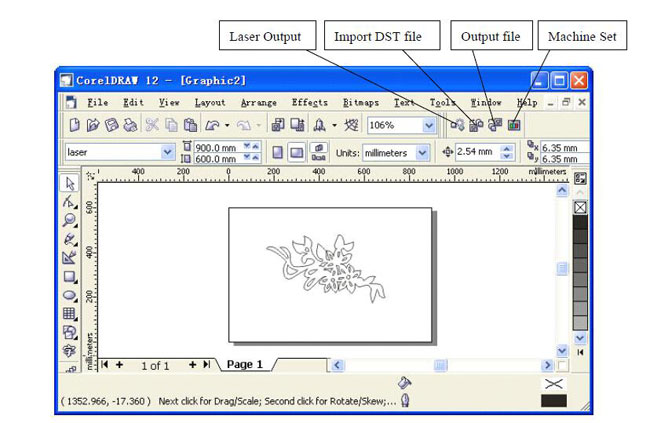 LaserCut 5.3 add AutoCAD laser procession menu. It includes: Laser output, Output file, Machine Set and Unite lines, dialog box appears as below: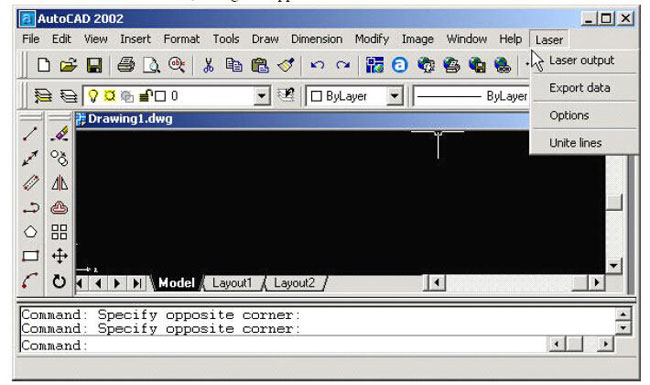 Why Choose This Machine?
1) At the same quality grade, this laser cutting machine's price is better:
a) This laser engraving and cutting machine are produced on large scale.
b) We own advanced production equipment, high efficiency and low production cost, so we can provide you with the best price for machines.
2) At the same price level, our service is better:
a) Before purchasing, please learn information of this machine through our website or ask question through Live Chat, our service staff will recommend the proper model to fit your demand best.
b) After - sale, we guarantee the machine in 24 months dating from the delivery. During warranty period, if some parts are broken due to manufacturing defect, we will send you new ones to replace them by free cost.
c) We will provide you free technical supporting during the whole lifespan of the machine.




Easy to use this laser system solution, three-step operation
1.Download your images from your camera, CD-ROM, DVD disk or your client onto your computer
2.Design these pictures
Edit your pictures, logos or letters through our engraving software.
3.Output edited pictures, letters, and engrave
Place the materials on the worktable of laser engraver and start to engrave or cut.
Perfect finished products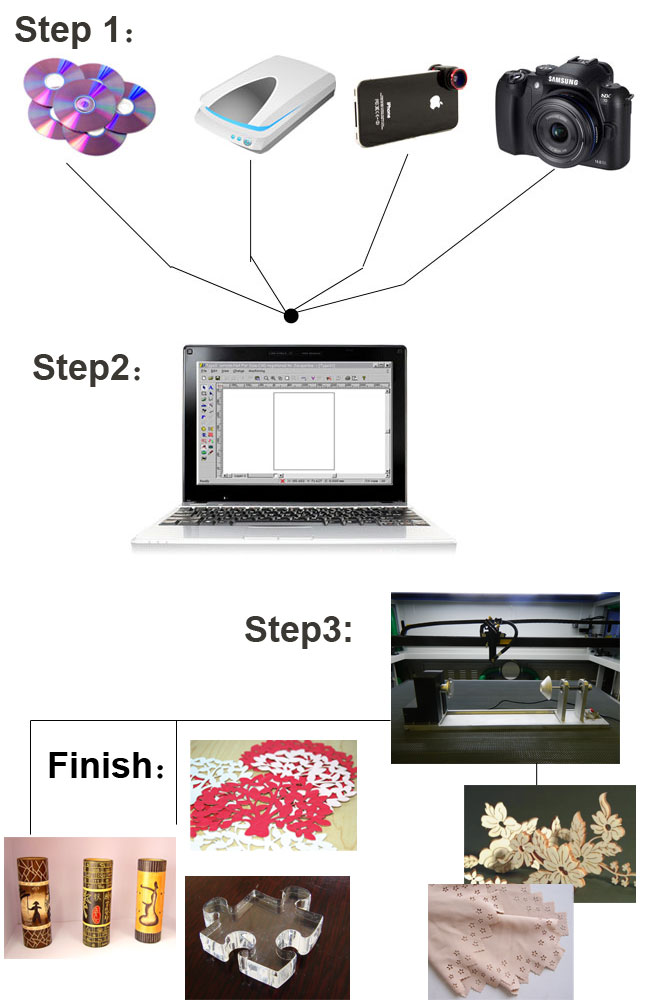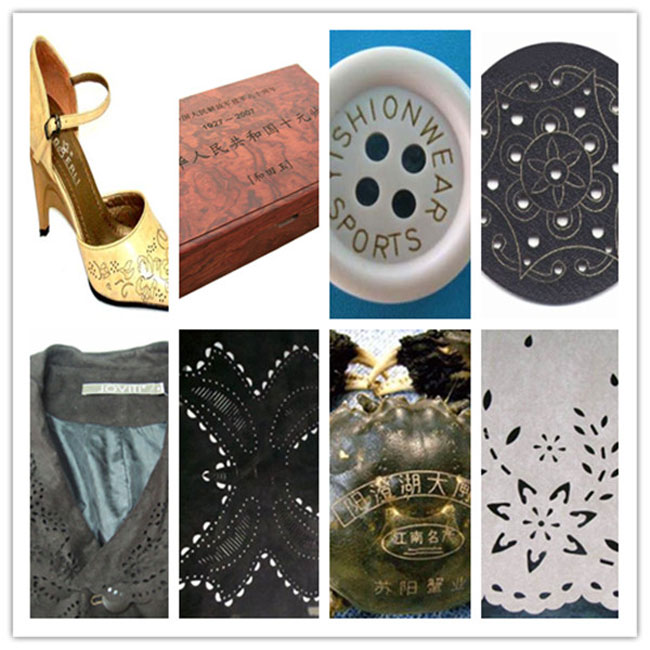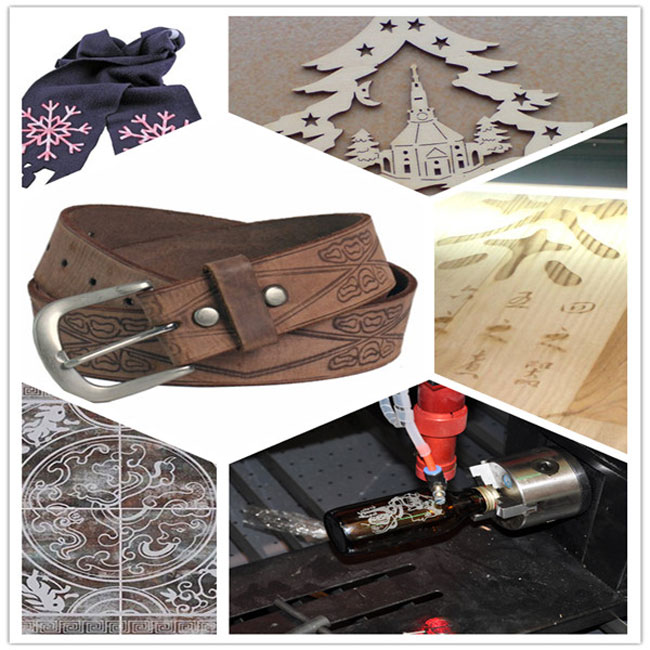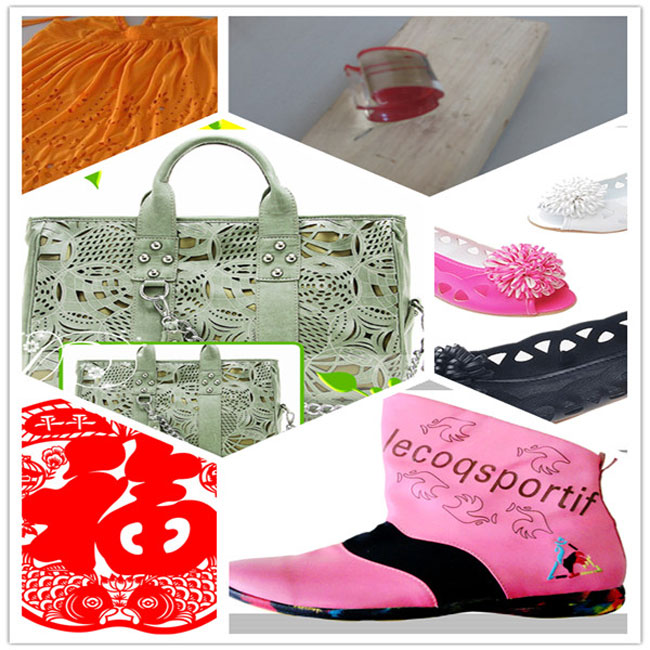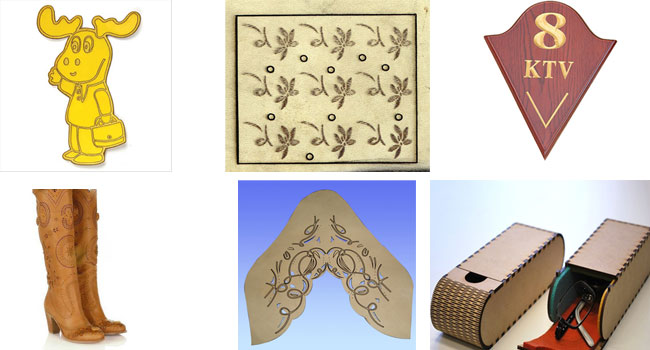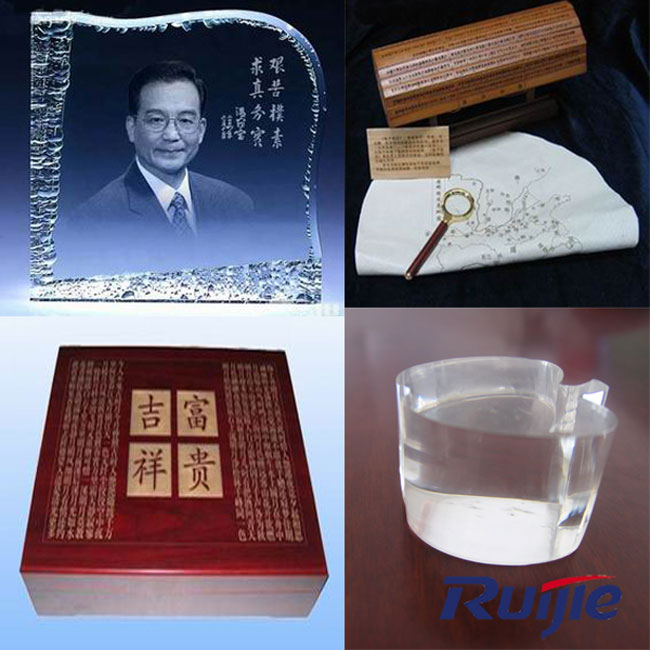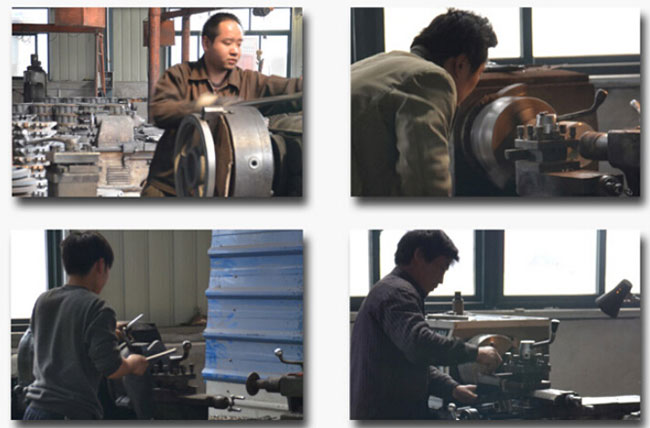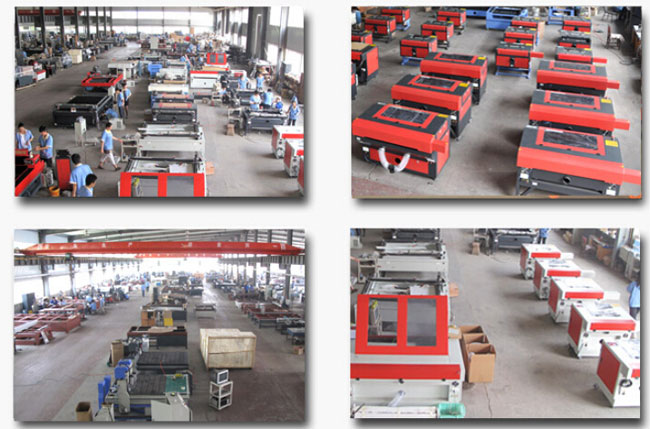 Quality Report: