Feature:
• Affordable and Practical.
• Smart and convenient.
• Interchangeable dies.
• Steady and durable.
• No maintenance needed.

Description:
This die set has two parts: top die and bottom die that is woking together with eyelet hand press punch machine tool. The die mold is smart and durable and there is no maintenance needed. The size of top die is 12mm and the bottom die is 13mm. The die set is suitable for punching eyelet #5(12mm, 22mm, 7mm).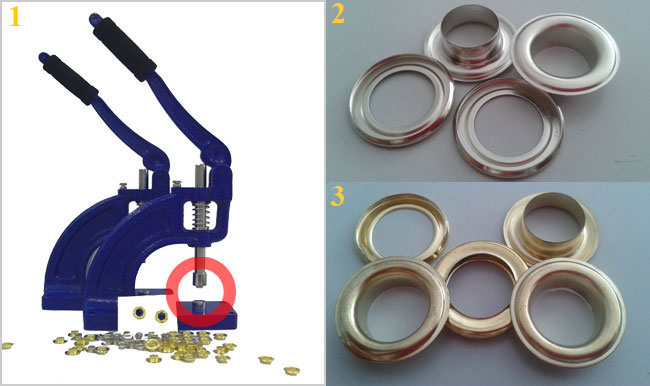 1. Available eyelet hand press punch machine with die set
2. Available silver grommets
3. Available golden grommets

Details: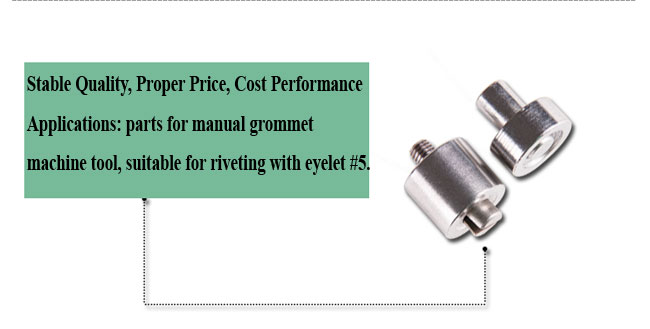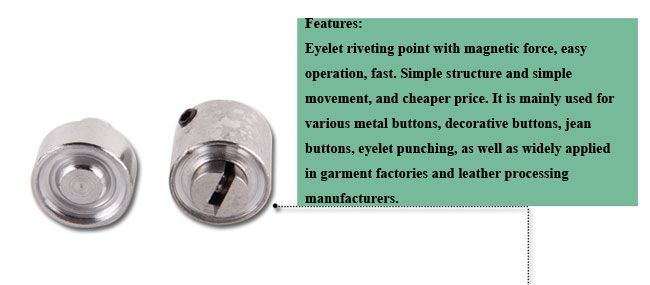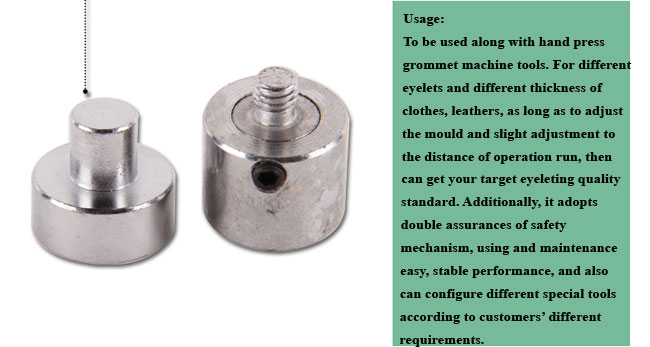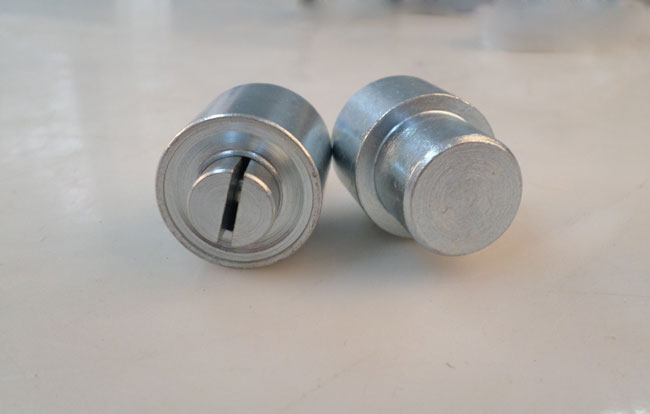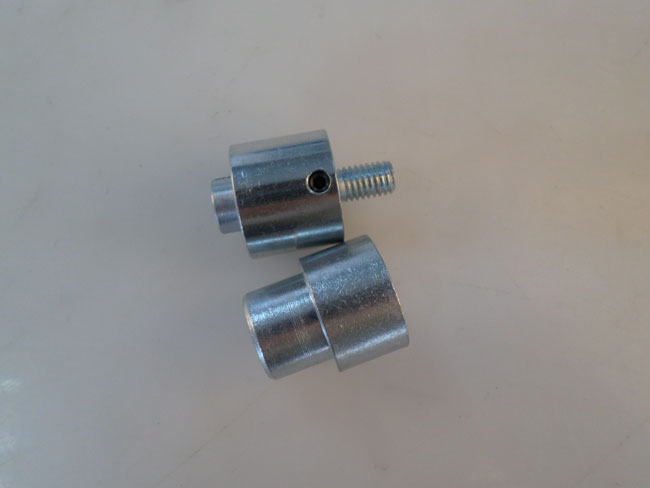 Warm Tips:
1.The eyelet die mold is suitable for our hand press Grommet Machine the model is CS-MGM-SD. If your grommet machine is not this model we can't be sure is matched, so we suggest you buy the matching grommet machine before using.
2.Avoid putting grommet where sewing string or other obstructions are located. Grommet may not set completely in these areas.
3.On foam boards, or boards alike, set the top screw to limit the handle from pressing all the way down. This will prevent crushing of the material (foam board). To set the screw you have to unscrew little by and test it each time until you are satisfied with the grommet setting.
Application:
This die set is spare part of manual grommet machine. The eyelet hand press punch machine is used together with this die mold to punch grommets on Flex Banner, mesh, tent, etc.