Description:

The Staple Gun is easy to refill and has a high powered spring action and a hanging bracket for safe and convenient storage.
This heavy duty staple gun is a widely used accessory in architecture or mechanism field.

Features:
• Light weight and well balanced for easy operating.
• Made of high quality stainless steel, durable for being used for a long time.
• Ergonomic design, comfortable and easy to operate by just one hand.
• Can use it with less force, but it will give you more power.
• Executes every task quickly, neatly and professionally.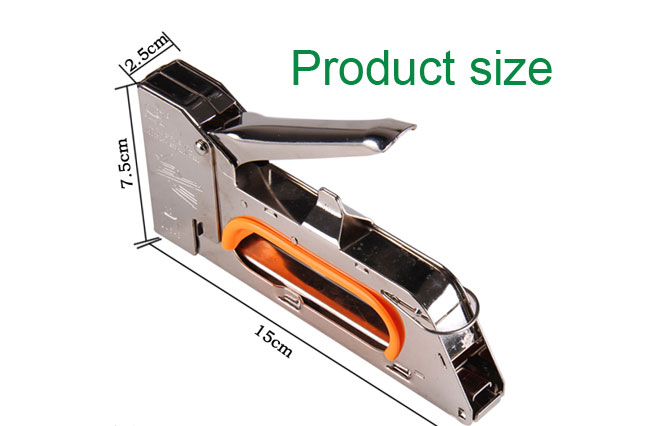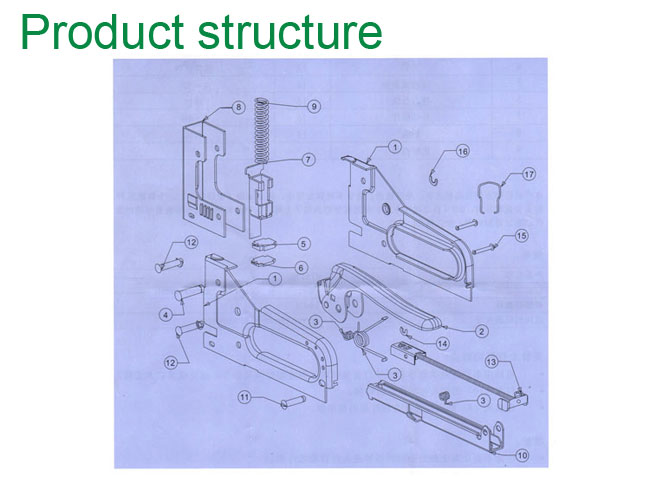 This staple gun is used extensively by building contractors, home DIY'ers and specialty trade applicators for re-covering furniture, decorating, applying fabric to walls or wood, ceiling tile, window screening, upholstering, carpet padding, fence wire, metal lath, cornerite, and many other jobs ranging from light to heavy duty work.