2. If you have a big amount of proccessing eyelets (more than 100 eyelets), you'd better to choose the compared hand press
Grommet Machine
. Meanwhile, the compared maual grommet machine is heavy duty and we recommend you to choose it when you want to punch bigger and thicker banners.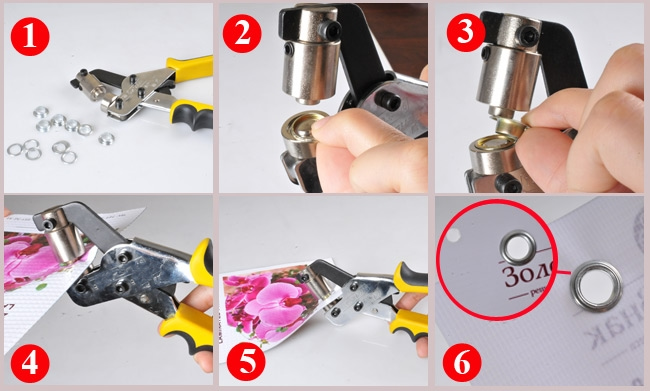 1.
Eyelets and Manual eyelet puncher prepared.
2.
Put the washer on the bottom die.
3.
Fix the eyelet to the upper die.
4.
Place the material such as PVC banner between the upper die and bottom die.
5.
Press its handles to punch and remove the material.
6.
Finished effect. (Front and Back)

The manual eyelet puncher machine tool is available for punching PVC banners, tarpaulin, canvas, inkjet media, etc. This grommet puncher tool is widely used for X banners, advertising banners, bag, etc.