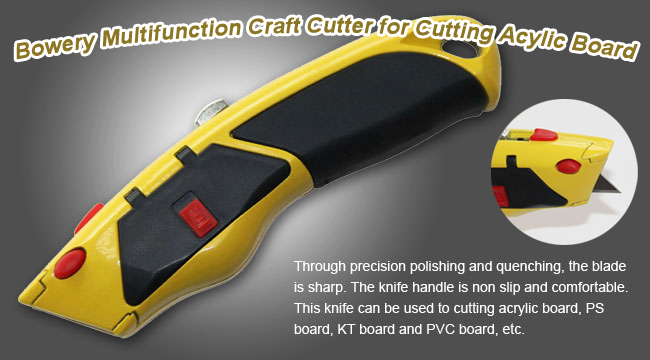 Description:
• Handle material: Zinc alloy and plastic;
• Blade material: steel;
• Blade setter with auto-lock function to ensure safe;
• High quality blades used; Easy to replace the blade;
• Safety lock system achieves more safe application and low fatigue in use.
• Hook shaped plastic cutting blade is designed to scrape plastic surfaces to reach enough depth to snap apart.
• Blade made from high quality tool steel for higher abrasion resistance and produced through multiple stages of precise process to obtain the ultimate sharpness and optimum edge-retention.
• The blade can be retracted into the holder after use.
Applicable to:
Convenient plastic cutting tool is mostly used for cutting plexiglass or plastic materials, such as acrylic, PVC board, . However, the simple design makes it easy for personal DIY projects as well.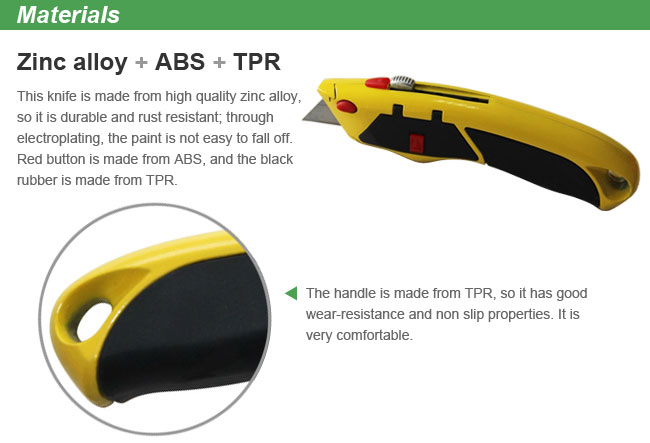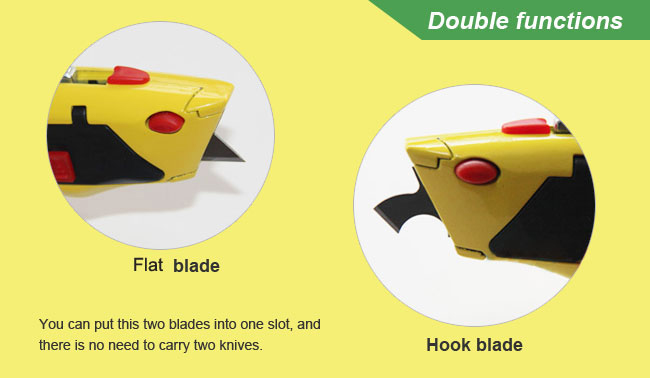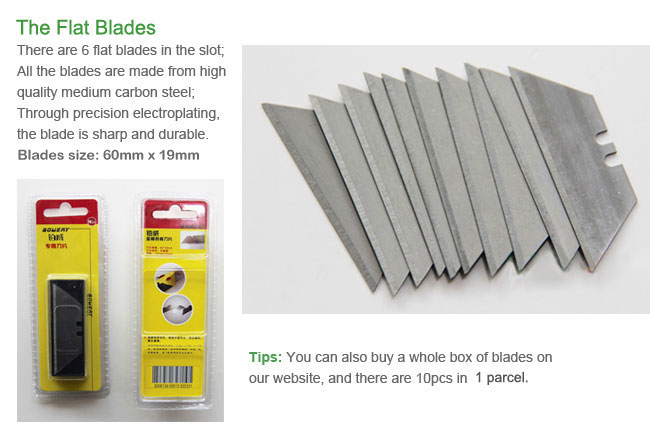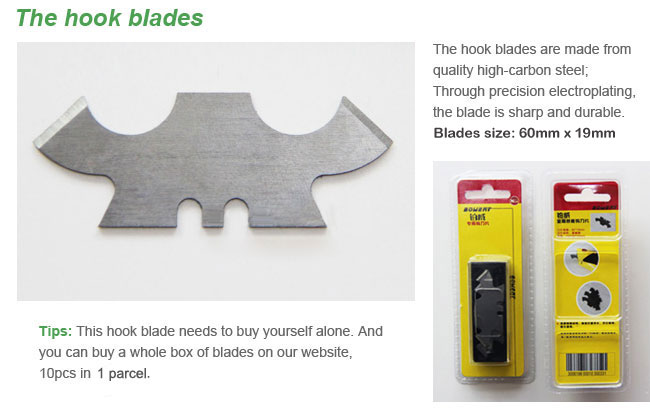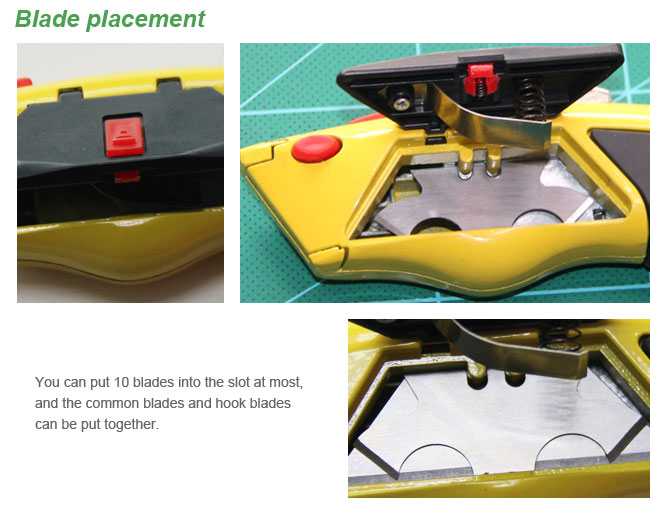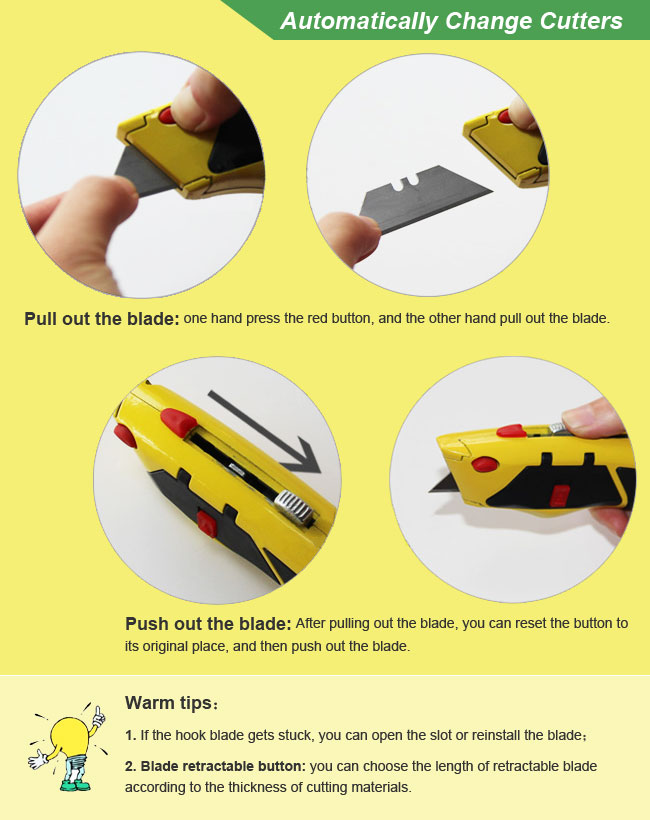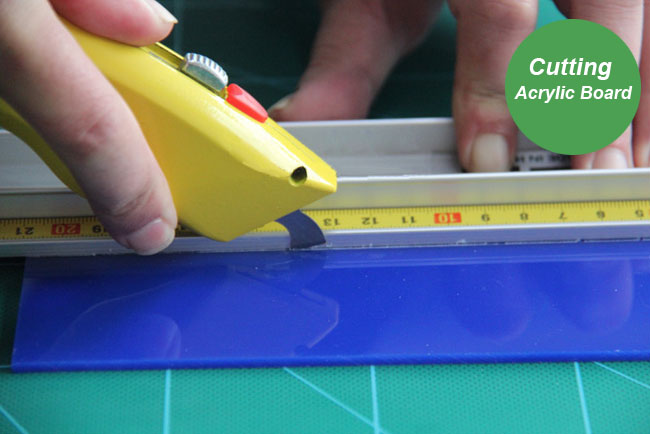 Cutting Acrylic Board
Firstly, cut the acrlic board with the hook craft knife and there is a straight scratch line on the board.
Secondly, along the scratch line to break off the board. If the board is a large one, cut the board make the scratch line along the table line, and then press the board by one hand along the scratch line to break it off.
Notes: The hook knife is also applicable for cutting PS board and PVC board.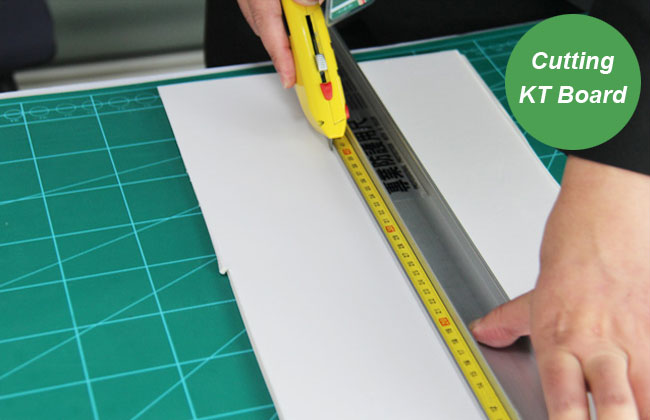 Cutting KT Board
Using the professional craft knife with flat blade along the protection ruler to cut and get a scratch line and then break it off.