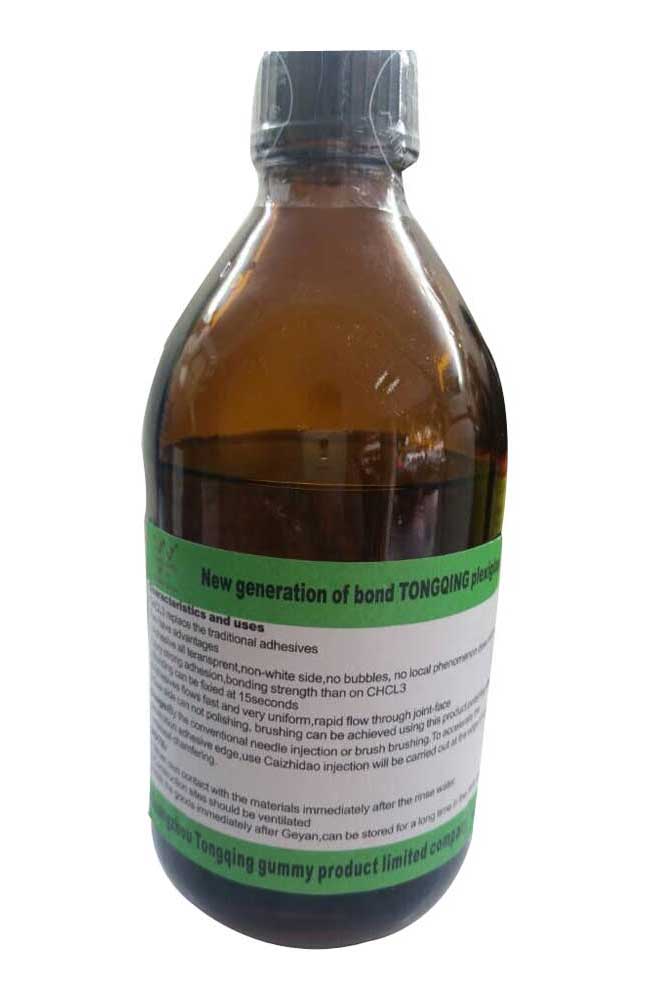 Characteristics:
A replacement of the traditional methenyl chloride adhesive. It has five advantages compared with the traditional adhesive.
1.The bonded surfaces are transparent, leaving no white edges, no bubbles or crack.
2.The adhesive bond strength is stronger than that of the traditional adhesive.
3.The bonded surfaces can be dry in 15 seconds.
4.This adhesive spreads very quickly and evenly.
5.This adhesive has the effect of polishing the rough edges.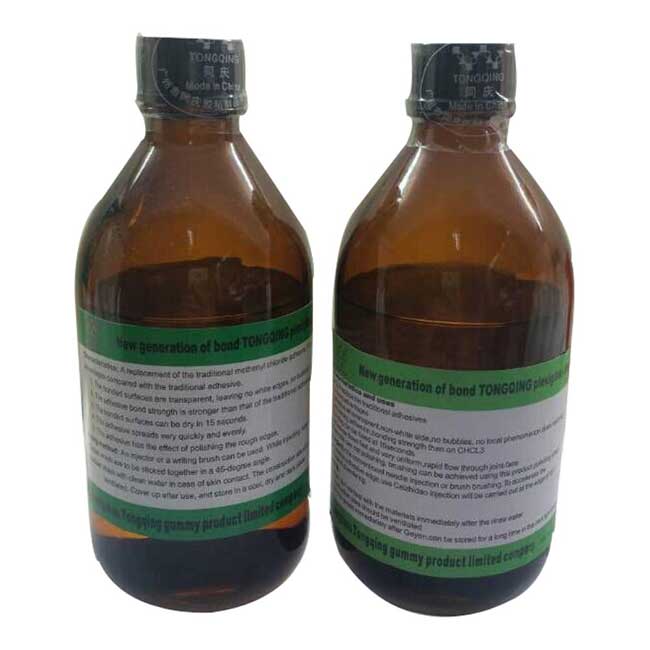 Usages:
This product is widely used in the plane, elevation and slope adhesive of Acrylic Boards, Acrylic products, Advertising products, Acrylic crafts, acrylic displays, Acrylic decca, Acrylic tissue box, Acrylic display image counters, Acrylic cosmetic display props, Acrylic glowing phone / watches / glasses / jewelry / cosmetics / MP3 display bracket, acrylic light-emitting computer rack, acrylic cabinet, acrylic table, acrylic chair, acrylic tray, acrylic logo instructions / property / beverage brand, image promotional products, medal awards, alcohol and tobacco packing box, elegant picture frame, POP card and has excellent results on imported sheet.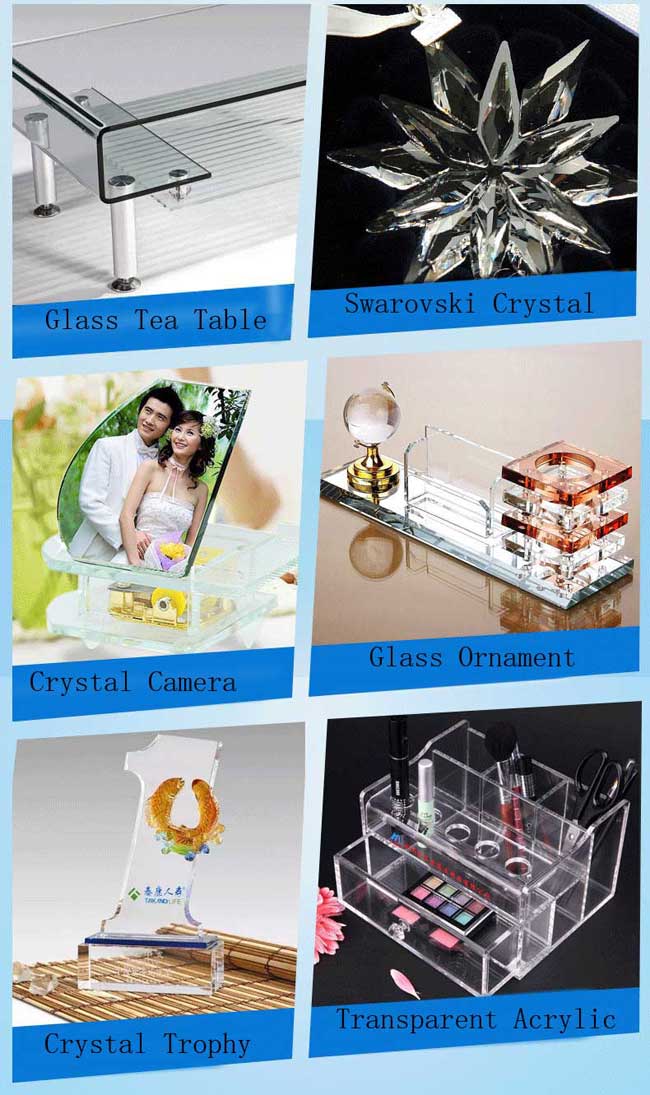 Using method:
An injector or writing brush can be used. While injecting, keep the two pieces which are to be sticked together in a 45-degree angle.
Notice:
Wash with clean water in case of skin contact. The construction site should be ventilated. Cover up after use, and store in a cool, dry and dark place.